Dunnwald to serve as president-elect of American Association for Anatomy
Date: Wednesday, February 10, 2021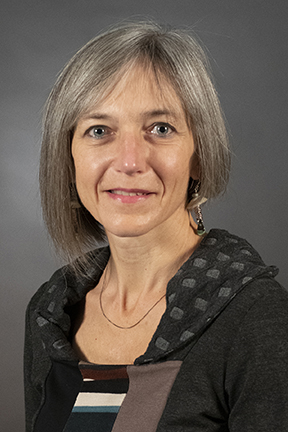 Martine Dunnwald, PharmD, PhD, research associate professor of anatomy and cell biology in the University of Iowa Carver College of Medicine, has been named president-elect of the American Association for Anatomy (AAA).
Dunnwald, who was elected to the leadership position by AAA members in February, will serve a two-year term before becoming president of the association in 2023. She has been an AAA member for more than 15 years and currently serves on the diversity, equity, and inclusion committee of the AAA board of directors. Previously, as co-chair of the board's program committee, Dunnwald collaborated with members of the board's professional development, educational affairs, and scientific affairs committees.
"These functions have given me a deep understanding of AAA, a position from which to lead the execution of the AAA's strategic plan," Dunnwald says.
As a faculty member in the Carver College of Medicine's Department of Anatomy and Cell Biology, Dunnwald's research interests involve skin, epidermal development and regeneration, and orofacial clefts. She also teaches anatomy, histology, and embryology to health professions students as well as students in the athletic training program.
Founded in 1888, the American Association for Anatomy is a community of educators, scientists, and students dedicated to advancing anatomical science through research, education, and professional development. Today, the AAA includes more than 2,300 members from nearly 60 countries around the world. Its all-volunteer board of directors plays a key role in setting the association's strategic plan, advocating for its members, and driving the AAA's overall mission.