A Trio of Representatives
Since their white coat ceremony nearly four years ago, Roger Sur, Anna Mark, and Brad Egbers have been media representatives for the medical class of 2018.
They and their classmates helped launch a new approach to the medical curriculum, and members of the Carver College of Medicine administration sought to put a set of faces to those changes.
Since fall 2014, the trio—plus classmate Lauren Boland, an MSTP student who will complete her MD and PhD degrees in a couple more years—have been the subjects of magazine articles and web installments for Medicine Iowa, recounting their experiences each year for Carver College of Medicine alumni and the public at large. Among those previous features are:
The results are in from Match Day 2018, and each has learned where their next stage of medical training will take them.
Anna's Match: Family Medicine at Genesis Health System in Davenport
Since high school, Anna Mark frequently has shadowed her physician father, Kevin Locke (86MD), a UI clinical adjunct assistant professor of family medicine in Decorah. Familiar with the specialty, Mark put family medicine at the top of her list. Still, she kept an open mind through core rotations that included neurology, surgery, and psychiatry, plus the primary care specialties of internal medicine, pediatrics, and obstetrics and gynecology.
"After each one, I thought, 'Maybe I want to be in OB-GYN, or (internal) medicine, or pediatrics.' In the end, I didn't know what I would be willing to give up if I followed a single path, so I came back to family medicine. It's the perfect union of all those things that I loved," she says.
She limited her search for a residency to the Midwest. She and her husband, Alex Mark (14DPT), a physical therapist in an intensive care unit at UI Hospitals and Clinics, and a Cedar Falls native, chose to stay close to their families in Iowa.
On the college's New Horizons curriculum, Mark gained earlier exposure to the clinics than did her father and previous generations of medical students. Now, core rotations begin after just three semesters of preclinical instruction. Mark says this jump-start helped to boost her confidence when taking a patient history and recommending a course of treatment.
A sub-internship in family medicine, which opened year four of her training, was her most rewarding experience. "It was a crash course in residency. You cover two to four patients, write your own notes in the EMR, and you can put in orders that the senior resident has to approve," she says.
"They say when you do a rotation that will most likely become your specialty, you feel like you fit in there, like those are your people. I got that feeling on my sub-I. I loved the patients and the type of medicine we practiced," Mark says.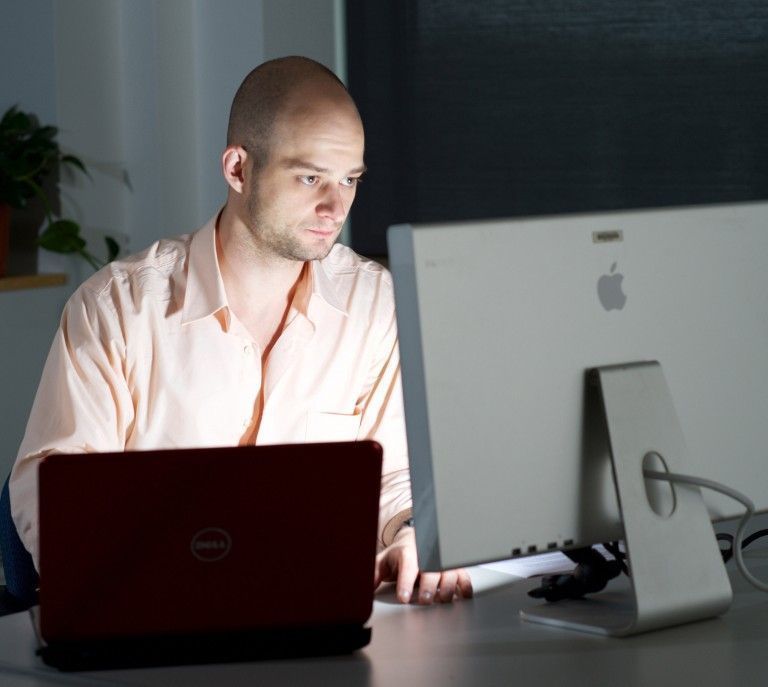 Brad's Match: Emergency Medicine at University of Texas in Houston
As a Navy pilot, Brad Egbers relied on an entire crew to keep his aircraft ready to fly. That team approach attracted him to emergency medicine.
"It's kind of a team sport where you need everybody, from the radiology tech to nurses to the social worker who figures out how a patient is going to get home. No one person could feasibly do all of those jobs," he says. "It's very rewarding to participate on the team in delivering quality health care to a patient and see the resulting improvement in a lab test, or see the change in how a patient is feeling."
Before medical school, Egbers was a Naval officer stationed in Florida and Texas, two of the states where he concentrated his residency search. He did fourth-year rotations at Orlando Regional Medical Center and McGovern Medical School at the University of Texas Health Science Center at Houston.
Egbers chose to work in a high-volume emergency department with a diverse patient population and variety of cases. The New Horizons curriculum, which offers more opportunities for individualization, allowed Egbers to choose rotations in busy, urban areas.
"It would be dishonest to say my decision wasn't influenced by the excitement and variety in emergency medicine, and by the interesting nature of things you can see in an emergency department," he says.
The rotation in Orlando also allowed him to spend time with his two young sons, who live with their mother in Jacksonville, Florida.
Like so many medical students, Egbers carved out time during his hectic four years to volunteer with organizations serving uninsured or medically underserved populations, including the UI Mobile Clinic, Free Medical Clinic, and Proteus.
"It's been a challenge to keep up with all I need to be learning and balance my time with clinical duties, studying, building a resume, and staying healthy and sane all at the same time," he says.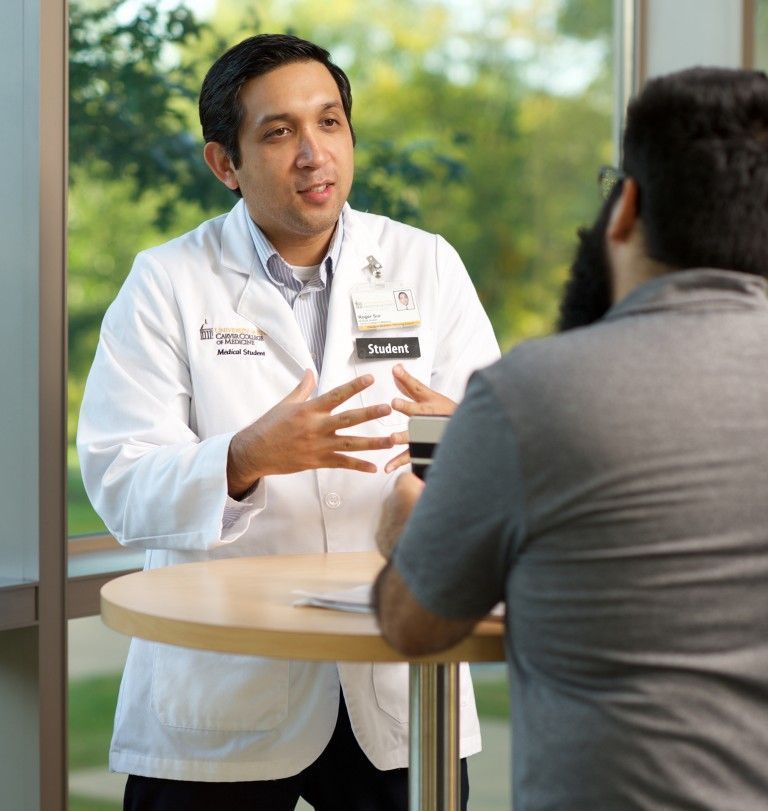 Roger's Match: Internal Medicine in Riverside, California
Cherokee, Iowa, is a world away from Los Angeles County, California. Yet for all their differences, from climate to population (5,000 vs. 10 million), they have had similar influences on Roger Sur.
Prior to medical school, Sur obtained a master's degree in public health from California State University, Fullerton. He wanted to better understand the struggles preventing patients and communities—like the Los Angeles County area where he grew up—from accessing adequate health care. At the UI, a family medicine rotation in Cherokee taught him a little bit about farming and a lot about the health challenges facing rural communities, including limited access to specialized care and the distances patients travel to clinics and pharmacies.
He chose internal medicine as a specialty in part because he sees its potential for preventive care through education, especially for patients with limited access to care. 
"There is so much potential for both hospitalists and internists to reach patients, which is important because I believe that a physician's awareness and understanding of the social determinants of health can have a major impact on a patient's health care trajectory," Sur says.
Dealing with patients early in the New Horizons curriculum was a great benefit, he believes, especially for Step 2 of the medical licensing exam.
"Early patient interactions helped me understand the clinical vignettes on Step 2 CK. I was able to read through them quickly and understand the answers they wanted," he says.
Sur focused his residency search in the Southwest. Being closer to family is important because he and his wife, Crystal, also from Southern California, are expecting their first child in June.
"LA County is my community, it's my life," Sur says. "Obviously I need to learn more and gain more experience, but someday it would be nice to serve my community and give back in some way. I'm four years closer to getting to that place where I can contribute."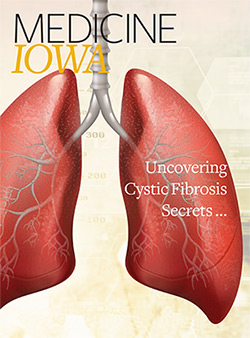 Featured in Medicine Iowa Spring 2018
You're reading one of the features included in the Spring 2018 issue of Medicine Iowa. Read more news and features about the people and programs focused on teaching, healing, and research in the UI Roy J. and Lucille A. Carver College of Medicine.