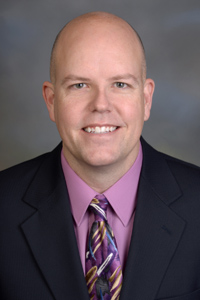 Clinical Assistant Professor of Ophthalmology and Visual Sciences

Contact Information
Clinic: Iowa River Landing
105 E. 9th St.
Coralville, IA 52241
--

Office: 11196K Pomerantz Family Pavilion
200 Hawkins Dr.
Iowa City, IA 52242
319-356-8118

Education
BS, Biochemistry, University of Nebraska
MD, Medicine, University of Nebraska Medical Center

Internship, University of Nebraska Medical Center
Resident, Ophthalmology, University of Nebraska Medical Center

Licensure and Certifications
Board Certification - American Board of Ophthalmology

Publications
Schnieders, M. J., Goar, W., Griess, M., Roos, B. R., Scheetz, T. E., Stone, E. M. & Fingert, J. H. (2018). A novel mutation (LEU396ARG) in OPA1 is associated with a severe phenotype in a large dominant optic atrophy pedigree. Eye (London, England), 32(4), 843-845. PMID: 29350691.
Chung, A. T., Lenci, L. T., Wang, K., Collins, T. E., Griess, M. D., Oetting, T. A. & Shriver, E. M. (2017). Effect of fine-motor-skill activities on surgical simulator performance. Journal of cataract and refractive surgery, 43(7), 915-922. PMID: 28823438.
Larsen, P., Stoddard, H. & Griess, M. (2014). Ophthalmoscopy using an eye simulator model. Clinical Teacher, 11(2), 99-103. PMID: 24629245.