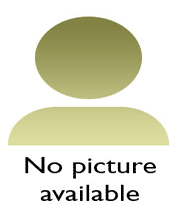 Clinical Assistant Professor of Internal Medicine - General Internal Medicine
Contact Information
Education
MD, University of Nebraska Medical Center

Internal Medicine, Summa Health Systems
Resident, Anesthesiology, Emory Hospitals
Resident, Internal Medicine, University of Iowa Hospitals and Clinics
Publications
Lin, M. F., Zhang, X. Q., Dean, J. & Lin, F. F. (2001). Protein kinase C pathway is involved in regulating the secretion of prostatic acid phosphatase in human prostate cancer cells. Cell Biology International, 25(11), 1139-48. PMID: 11913958.
Zelivianski, S., Dean, J., Madhavan, D., Lin, F. F. & Lin, M. F. (2000). Expression of receptor protein tyrosine phosphatase alpha mRNA in human prostate cancer cell lines. Molecular and Cellular Biochemistry, 208(1-2), 11-8. PMID: 10939623.
Hargrove, M. S., Barry, J. K., Brucker, E. A., Berry, M. B., Phillips, Jr, G. N., Olson, J. S., Arredondo-Peter, R., Dean, J. M., Klucas, R. V. & Sarath, G. (1997). Characterization of recombinant soybean leghemoglobin a and apolar distal histidine mutants. Journal of Molecular Biology, 266(5), 1032-42. PMID: 9086279.