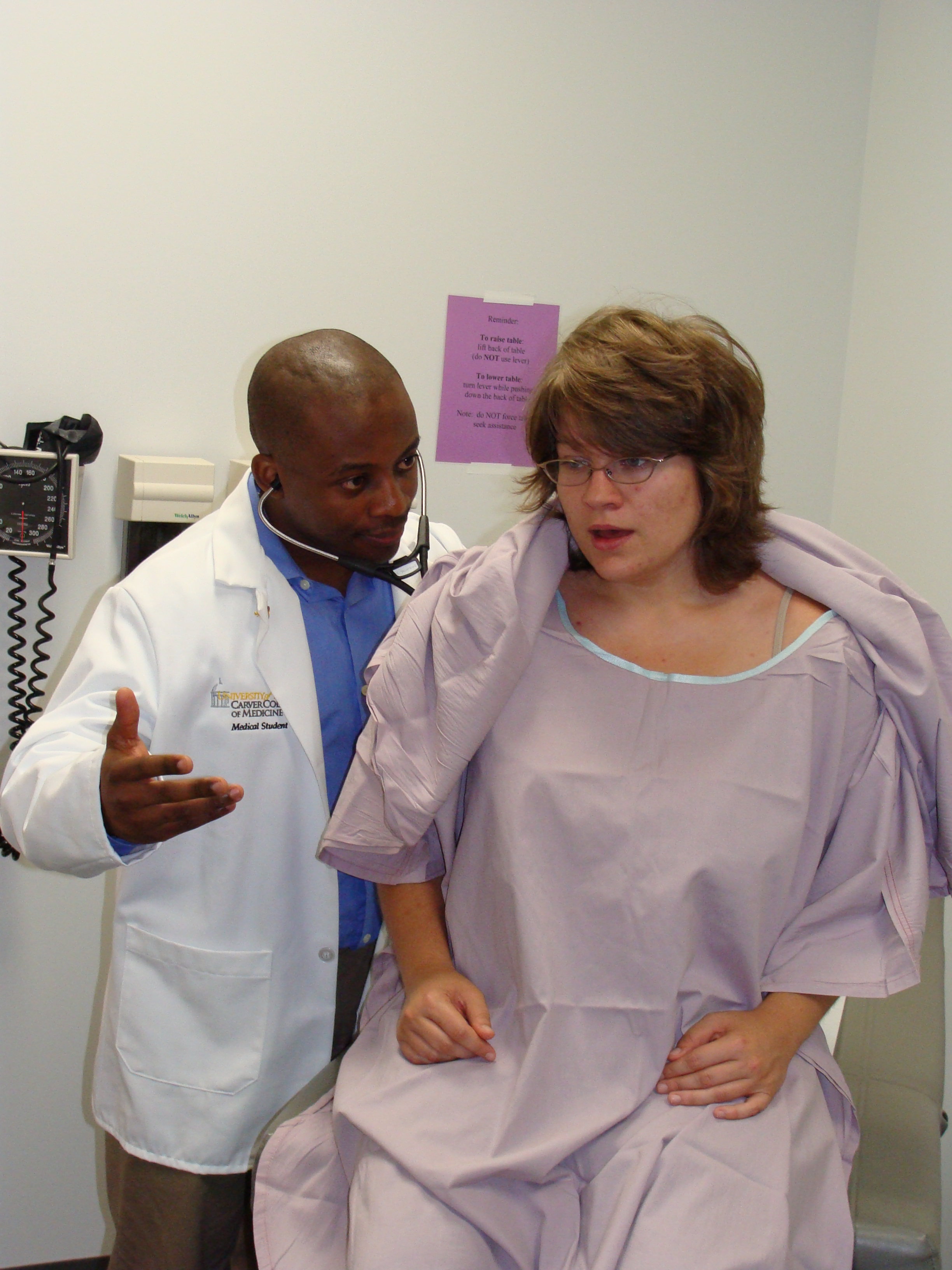 Simulated Patients (SPs) are trained to portray an actual patient case in a realistic manner. This gives students experience with working with patients similar to those they may encounter on the wards of a hospital, but in a setting that allows greater opportunities to practice their skills and receive clinical feedback. SPs play an invaluable role in the education of Medical and Physician Assistant students through the entirety of their schooling at the Carver College of Medicine.
Meet Ellen Franklin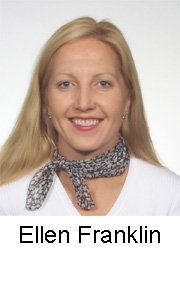 Ellen is the Director of Clinical Skills Assessment at the Carver College of Medicine. Find out more about Ellen here.
Apply to Be a Simulated Patient
Application form can be found here.
The Hiring Process
Completing an application (see "Apply to be an SP", above).
Interviewing with a member of the program staff.
Attending an orientation session.
Observing an exam and beginning the training process.
Depending on our current needs, these steps may be modified on an individual basis.
Directions to our Facility
Our building, the Medical Education and Biomedical Research Facility (MERF), is located at 375 Newton Rd., across from the Newton Road Parking Ramp.  
Questions?
 If you have any questions, please contact Ellen Franklin at 319-335-6787 or ellen-franklin@uiowa.edu.