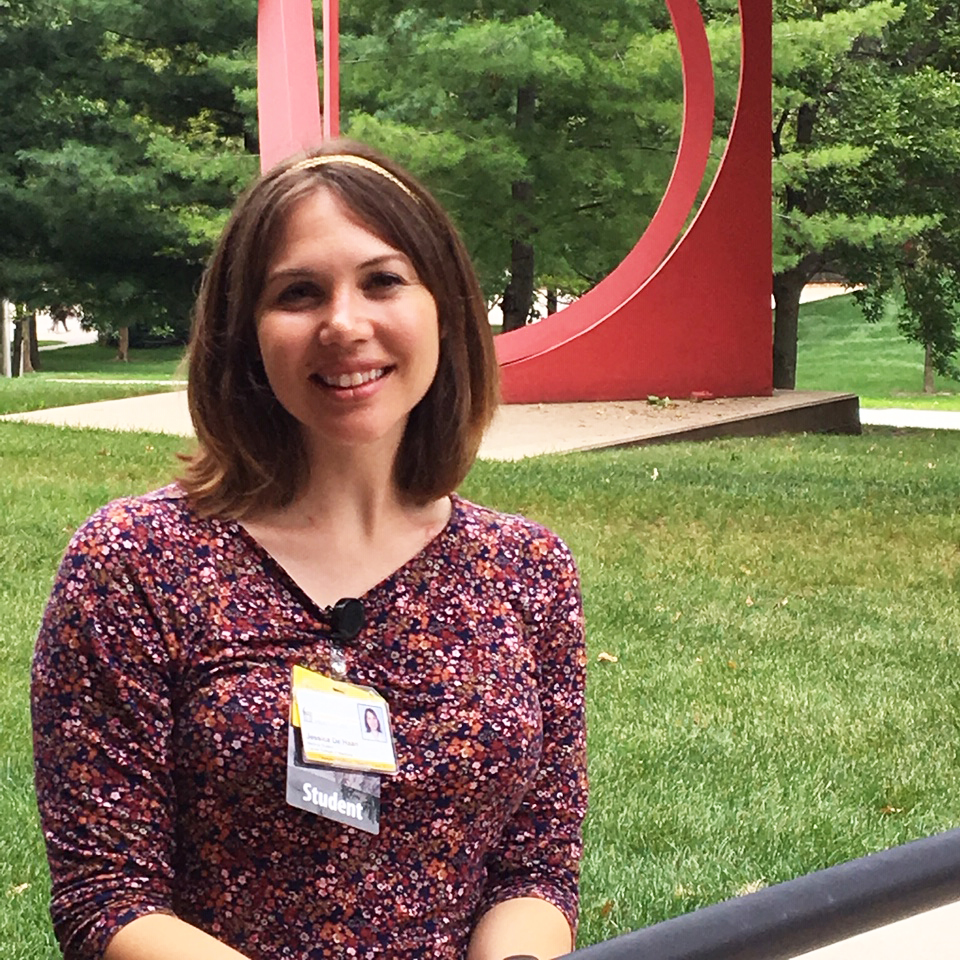 Hometown: Navarre, Florida
Undergraduate institution: University of Central Florida
Undergraduate major: Microbiology and Molecular Biology
Originally from Florida, Jessica was working as a Physician Assistant (PA) in California before beginning medical school. From her desire to open a medical program in an under-served part of the world to her days in the military, Jessica strives to serve others in all capacities.
Why do you want to be a physician?
Eventually I want to start a medical program in a medically under-served part of the world and thus expand access to care exponentially.
Why did you choose the University of Iowa?
I believe it has the best quality of education to cost ratio compared to other medical schools. The University of Iowa is also close to my husband's family.
What advice would you give to medical school applicants?
Shadow multiple fields, not just medical, and get as much work experience as you can before applying. This will develop good habits, such as time efficiency and may help confirm your interest in medicine. You'll feel confident no other field would give you such long-lasting satisfaction.
What excites you most about medical school?
Learning about health from such a detailed and expert perspective - from the molecular makings of a cell to the broader implications in society. No other education can fully compensate for medical school.
What are some of your personal interests?
Global and women's health and the impacts it can have long-term on a population at large.
What item would you bring with you to a desert island, and why?
A water desalinator and purifier because if I can't stay hydrated safely then I won't make it long enough to figure out how to survive long-term.