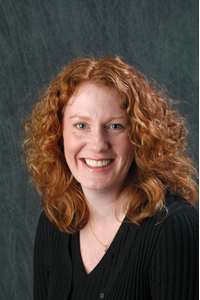 Clinical Professor of Pediatrics
Clinical Professor of Psychiatry
Contact Information
Office
1856 Colloton Pavilion (JCP)
Iowa City, IA 52242
319-356-1353
Education
BA, Psychology and Biology, Jamestown College, Jamestown, ND
MA, Clinical Psychology, Austin Peay State University, Clarksville, TN
PhD, Clinical Psychology, Nova Southeastern University, Ft. Lauderdale, FL

Postdoctoral Fellow, Clinical Neuropsychology, University of Virginia, Charlottesville, VA
Licensure and Certifications
Health Service Provider in Psychology - Iowa Bureau of Professional Licensing
Psychologist - Iowa Bureau of Professional Licensing
Publications
Espe-Pfeifer, P., Boes, A. D., Grafft, A., Rowe, J. & Stein, M. T. (2012). Manipulative and antisocial behavior in an 11-year-old boy with epilepsy. J Dev Behav Pediatr, 33(4), 365-368. PMID: 22566031.
Espe-Pfeifer, P., Bayless, J., Brumm, M. C., Long, J. J., Lewis, J. L. & McCormick, L. (2010). Pre- and post-electroconvulsive therapy multidomain cognitive assessment in psychotic depression: relationship to premorbid abilities and symptom improvement. J ECT, 26(1), 47-52. PMID: 19710624.
Tereshchenko, A., Magnotta, V., Epping, E., Mathews, K., Espe-Pfeifer, P., Martin, E., Dawson, J., Duan, W. & Nopoulos, P. (2019). Brain structure in juvenile-onset Huntington disease. Neurology, 92(17), e1939-e1947. DOI: 10.1212/wnl.0000000000007355.
Moser, A. D., Epping, E., Espe-Pfeifer, P., Martin, E., Zhorne, L., Mathews, K., Nance, M., Hudgell, D., Quarrell, O. & Nopoulos, P. (2017). A survey-based study identifies common but unrecognized symptoms in a large series of juvenile Huntington's disease. Neurodegenerative disease management, 7(5), 307-315. PMID: 29043929.
Glen, T., Hostetter, G., Roebuck-Spencer, T. M., Garmoe, W. S., Scott, J. G., Hilsabeck, R. C., Arnett, P. & Espe-Pfeifer, P. Return on Investment and Value Research in Neuropsychology: A Call to Arms†. Archives of Clinical Neuropsychology. DOI: 10.1093/arclin/acaa010.