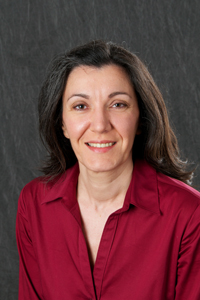 Clinical Associate Professor
Clinical Associate Professor of Psychiatry
Contact Information
Office
8963 John Pappajohn Pavilion
Iowa City, IA 52242
319-356-1336
Education
BS, Instituto Cervantes, Madrid, Spain
MD, Universidad Autonoma de Madrid, Madrid, Spain

Resident, Psychiatry, University of Iowa Hospitals and Clinics, Iowa City, IA
Fellow, Psychoanalytic Psychotherapy, Arbours Association, London, United Kingdom
Licensure and Certifications
Medical License - Iowa Board of Medicine
Psychiatry Certification - American Board of Psychiatry & Neurology
Publications
Manes, F., Jorge, R., Morcuende, M., Yamada, T., Paradiso, S. & Robinson, R. (2001). A controlled study of repetitive transcranial magnetic stimulation as a treatment of depression in the elderly. Int Psychogeriatr, 13(2), 225-31. PMID: 11495396.
Crespo-Facorro, B., Manes, F., Plebst, C. & Morcuende, M. (1998). Biological markers of schizophrenic symptoms: functional neuroimaging. Actas Luso Esp Neurol Psiquiatr Cienc Afines, 26(5), 309-14. PMID: 9949564.
Gerdes, T. T., Noyes, R., Kathol, R. G., Phillips, B. M., Fisher, M. M., Morcuende, M. & Yagla, S. J. (1996). Physician recognition of hypochondriacal patients. Gen Hosp Psychiatry, 18(2), 106-12. PMID: 8833579.