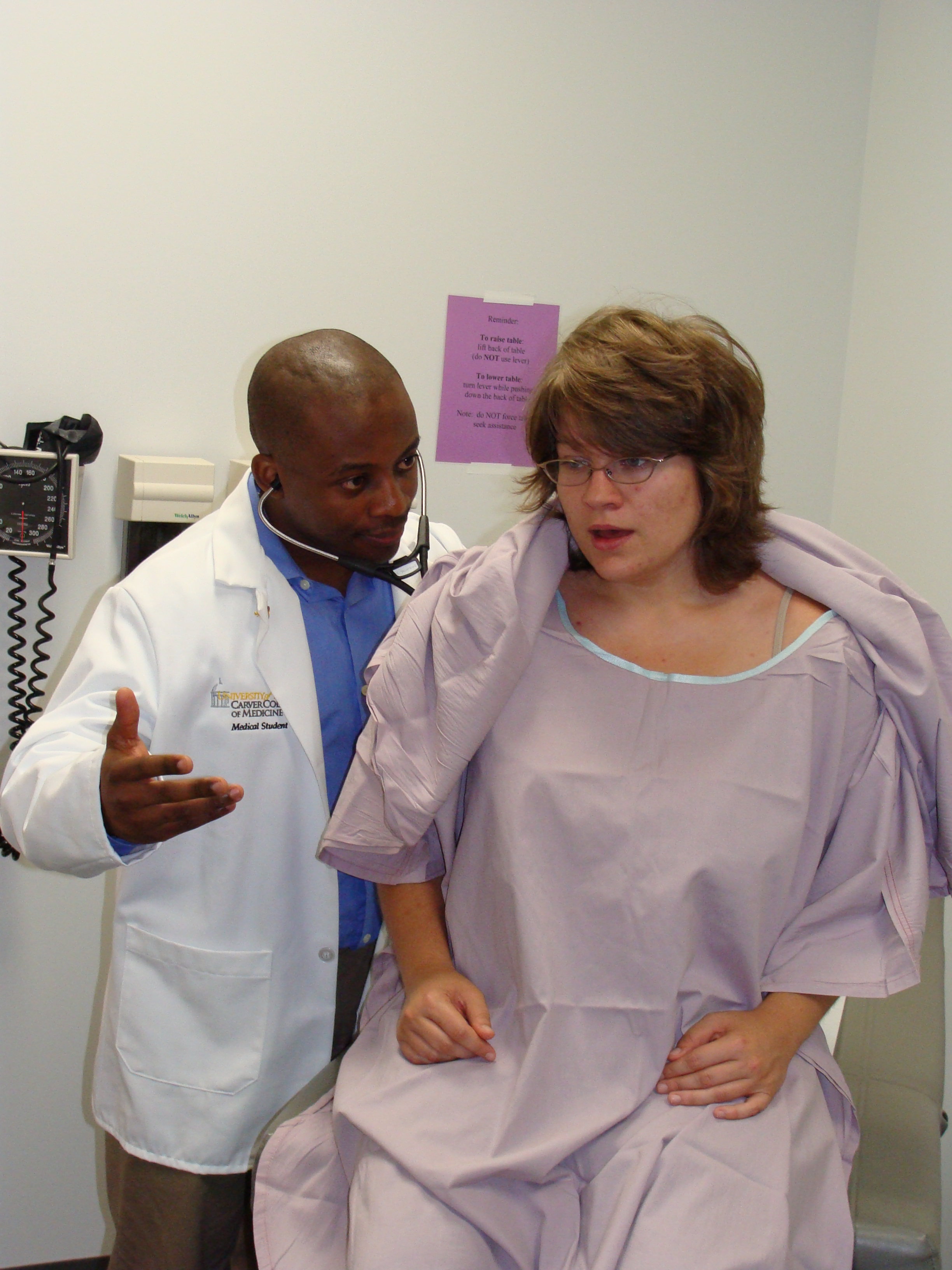 The CCOM Simulated Patients (SPs) are trained to realistically portray patient scenarios, observe student behaviors and skills, offer patient-centered feedback, and rate students according to specific learning objectives.  SPs play a unique and essential role in the education of Medical and Physician Assistant students throughout their time at the Carver College of Medicine.  SPs are highly valued members of the medical education teams, and often share their love of teaching and learning with students; they find it to be meaningful and important work!
We value our current SPs and hope to retain them for their wisdom and experience.  We welcome new SPs in our ongoing efforts to represent a diverse patient population for the benefit of our learners and our curriculum.
SPs go through many hours of training prior to working with students to practice each of these expectations, and collaborate with their fellow SPs, as well as the faculty and staff of the CCOM. Throughout this training process, SPs work on the following: 
review and memorize scripts written by medical educators and clinicians
practice their scenarios until they are consistent, realistic, and accurate
review video-recordings of student interactions as a part of their training to observe student behaviors
practice completing checklists so they are accurate and reliable raters
practice providing Agenda-Led, Outcome-Based feedback in written and verbal formats
SPs are monitored by members of our staff; with feedback on their own performance, SPs can improve their skills.  In this way, our program is working to meet our goal to offer students a supportive, safe, effective, and excellent learning experience.
An application for employment will be available soon.  Please check back often!