During the past two years, the Carver College of Medicine (CCOM) and Office of Strategic Investments has sponsored training programs for developing informatics skills among early career faculty, residents, fellows, and selected staff, through coursework known as the AMIA 10 x 10 program.  The CCOM aims to build an Informatics community to develop a cadre of faculty, residents, fellows, and staff practicing at University of Iowa Health Care (UIHC) with Informatics skills to improve their clinical practice and advance scientific scholarship in this field.
The AMIA 10x10 course
The course provides a detailed overview of biomedical and health informatics to those who will work at the interface of healthcare and information technology (IT). It also provides a broad understanding of the field from the vantage point of those who implement, lead, and develop IT solutions for improving health, healthcare, public health, and biomedical research. 
An overview of the AMIA 10x10 program with a brief video of William Hersch, MD is available at https://www.amia.org/amia10x10/ohsu.  Dr. Hersh was a principal in creating the program with the American Medical Informatics Associateion (AMIA) during 2005.  Links are provided on this page to course descriptions, an introductory video by Dr. Hersh, and frequently asked questions (FAQs).  
CCOM faculty member Dr. Matthew Rysavy (Pediatrics) states "The AMIA 10x10 program allowed me to better appreciate the scope, terminology, and major questions and focus areas of biomedical and clinical informatics.  As a physician and clinical researcher, the program provided insights and practical skills to help with my own work." 
Interested in completing this coursework?
We are funding a limited numnber of faculty, residents, and fellows to complete this coursework.  An application form is available online.  In addition to completing the online coursework, participants are expected to write and present a final paper which may be considered for publication or presentation. 
The CCOM Informatics Community
We have established a community of CCOM Informaticists who are applying these skills in their work at UIHC.  You are invited to join us with presentations, journal clubs, and other activities. Previous meeting information and links to recorded presentations can be found here.
Next Meeting: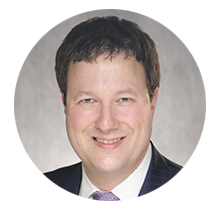 June 9, 2022
12:00-1:00pm
Zoom  Request the zoom link
James Blum, MD, Associate Professor and Chief Medical Information Officer, UI HealthCare
"Iowa Community Connect Research Network"
Dr. Blum is an Associate Professor in the Department of Anesthesiology and our Chief Medical Information Officer. In this talk he will discuss the Iowa Community Connect Research Network. This unique platform leverages the data from sites that purchase use of the University of Iowa's Epic platform for clinical care and repurposes that information for clinical research. During his dicussion, Dr. Blum will detail the current state of the network, planned expansion, and protocols that are under development using the network.
Links
For more information, contact Dr. Kirk T. Phillips, Director of Biomedical and Health Informatics Development at kirk-phillips@uiowa.edu or (319) 430-9566.