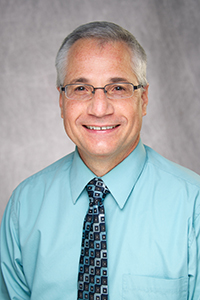 Director, Plastination Facility
Associate Professor of Anatomy and Cell Biology
Associate Professor of Health and Human Physiology
Education
Other, Physical Education - Kinesiology, McMaster University
BED, Education, University of Western Ontario
MA, Biomechanics, University of Western Ontario
PhD, Exercise Science (Anatomy with areas of Motor control and Biomechanics), University of Iowa
Licensure and Certifications
Secondary Education Teacher - Ministry of Education
Education/Training Program Affiliations
Department of Cell and Developmental Graduate Program
Research Summary
Biomechanics in Stroke Recovery
I am involved in a multi-institution and multidisciplinary approach to understanding the biomechanical measures, gross anatomy, histologic (neuronal sprouting), and biochemical markers involved in the recovery from brain injury. This major project is under the direction of Dr. RJ Morecraft (University of South Dakota) and Dr. WG Darling (University of Iowa).
Stroke (and/or brain injury) is one of the leading causes of functional disability in the United States. When stroke happens, it is often clinically observed that variable levels of motor recovery occur after damage to the motor cortex. The brain has limited plasticity as the recovery process varies temporally and depends on factors such as lesion volume, lesion location, and involvement of descending pathways. In my role as Co-PI for this portion of the project, we have developed a series of fine motor tasks that quantify hand/digit motion (using high-speed digital video) and applied forces by the impaired arm throughout the recovery process. These biomechanical data are analyzed together with anatomical and histological data to better understand how recovery of fine hand/digit movement control is related to the associated neuronal changes during the recovery process.
Plastination Facility
The Department of Anatomy and Cell Biology undertook an initiative to develop a facility to prepare anatomical specimens for variety of educational settings. Specimens are dissected and prepared to meet general and specific educational needs. The process of plastination begins after the dissection is complete. Specimens are first dehydrated in a series of solvent baths to remove intra and extracellular water. After the specimen is sufficiently dehydrated it is placed in a silicone polymer bath. Under vacuum, the solvent is drawn out of the tissue and the polymer moves into the specimen to occupy space left by the vacated solvent. After a drying and curing period the specimens can be used in or out of the lab, are free from odor, and demonstrate well many anatomical details.