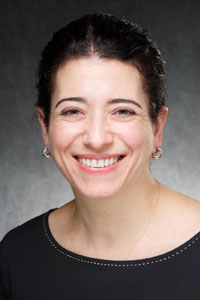 Clinical Assistant Professor of Internal Medicine - General Internal Medicine
Contact Information
Primary Office
SE 636 GH
200 Hawkins Drive
Iowa City, IA 52242
319-384-8506
Education
MD, Johns Hopkins University

Internship, Internal Medicine, Johns Hopkins Bayview Medical Center
Resident, Internal Medicine, Johns Hopkins Bayview Medical Center
Licensure and Certifications
Iowa Controlled Substance Certification - Iowa Board of Pharmacy
Advanced Cardiovascular Life Support - American Heart Association
Federal Controlled Substance Certification - United States Department of Justice, Drug Enforcement Administration
Iowa Medical License - Iowa Board of Medicine
Diplomate in Internal Medicine
Publications
Eberlein, M., Reed, R. M., Chahla, M., Bolukbas, S., Blevins, A., Van Raemdonck, D., Stanzi, A., Inci, I., Marasco, S., Shigemura, N., Aigner, C. & Deuse, T. (2017). Lobar lung transplantation from deceased donors: A systematic review. World journal of transplantation, 7(1), 70-80. PMID: 28280698.
Chahla, M., Larson, C. D., Parekh, K. R., Reed, R. M., Terry, P., Schmidt, G. A. & Eberlein, M. (2016). Transpleural Ventilation via Spiracles in Severe Emphysema Increases Alveolar Ventilation. Chest, 149(6), e161-7. PMID: 27287591.
Eberlein, M., Permutt, S., Brown, R. H., Brooker, A., Chahla, M. F., Bolukbas, S., Nathan, S. D., Pearse, D. B., Orens, J. B. & Brower, R. G. (2011). Supranormal expiratory airflow after bilateral lung transplantation is associated with improved survival. American journal of respiratory and critical care medicine, 183(1), 79-87. PMID: 20693376.
Chahla, M., Eberlein, M. & Wright, S. (2010). The effect of providing a USB syllabus on resident reading of landmark articles. Medical Education Online, 15. PMID: 20165697.
Eberlein, M., Chahla, M. F., Baierlein, S. A. & Mahon, R. T. (2009). A fall in Ghana. The American Journal of Medicine, 122(12), 1088-92. PMID: 19958884.
Chahla, M., Wooll, J., Laue, T. M., Nguyen, N. & Senear, D. F. (2003). Role of protein-protein bridging interactions on cooperative assembly of DNA-bound CRP-CytR-CRP complex and regulation of the Escherichia coli CytR regulon. Biochemistry, 42(13), 3812-25. PMID: 12667072.