last modified on: Mon, 08/28/2017 - 13:59



 

Otitis Media:
Inflammation of the middle ear space
Two main types:

Acute Otitis Media (AOM)
Otitis Media with Effusion (OME)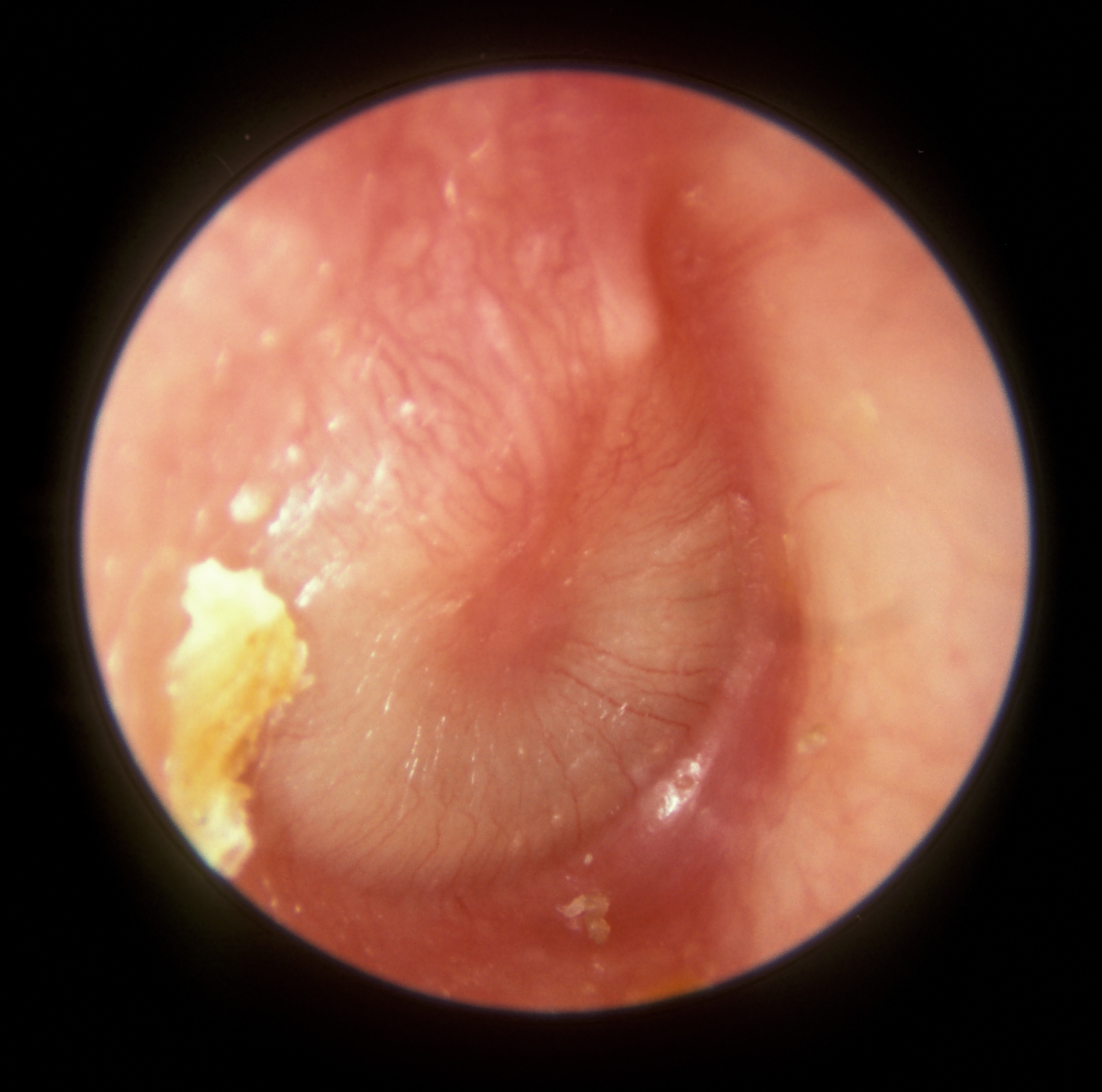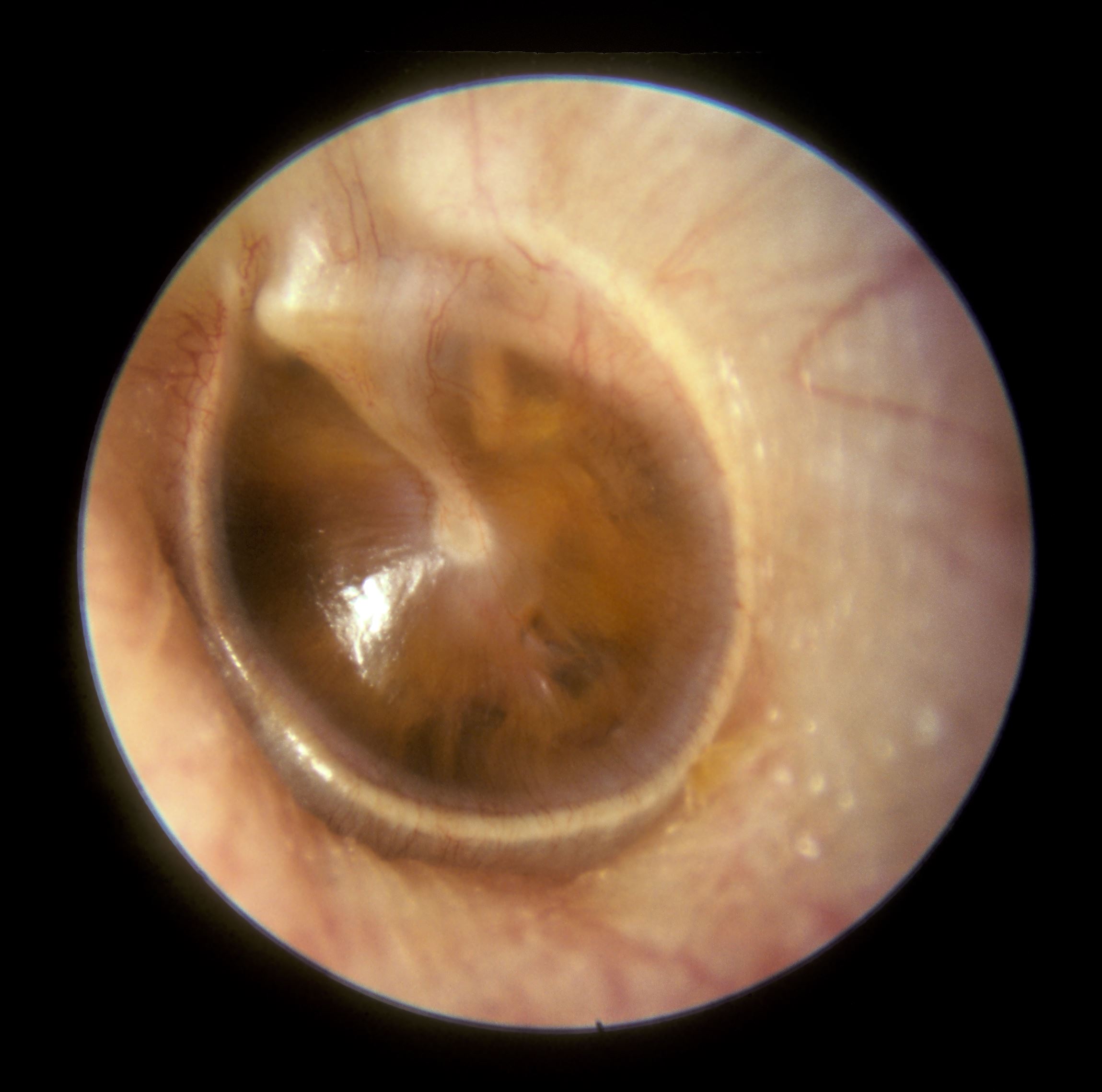 By Michael Hake MD (Own work) [CC BY-SA 4.0 (http://creativecommons.org/licenses/by-sa/4.0)], via Wikimedia Commons
Acute Otitis Media (AOM)
Etiology:
Inflammatory response to virus or bacteria
Eustachian tube anatomy or dysfunction can predispose to infection

 Children have shorter, narrower, more horizontal Eustachian tubes

Bacteria from the nasopharynx can more easily travel to the middle ear
Even a small amount of inflammation can obstruct the lumen and trap bacteria

Individuals with abnormal Eustachian tube anatomy (Trisomy 21)

 Most common reason for children to seek medical care
Signs/Symptoms:
Otalgia- ear tugging, irritability
Fever
Otorrhea
Tympanic membrane changes

Hyperemia
Bulging
Decreased mobility
Microbiology: 
Three main bacteria: 

Streptococcus pneumoniae
Haemophilus influenza
Moraxella catarrhalis

Infants can also have AOM due to gram negative enteric rods
Treatment:
Antibiotics

Should cover S. pneumo, H. influenza, and M. catarrhalis
Can depend on appropriate cultures
Considered drug of choice: Amoxicillin 80-90 mg/kg per day

Patients with penicillin allergy: Azithromycin

Second line: High dose amoxicillin-clavulanate 

Symptomatic treatment/anti-inflammatories
Myringotomy with tympanostomy tube insertion

Recurrent AOM

3 episodes in 6 months
4 episodes in 12 months

Poor response to antibiotics
Complications of AOM
Complications of Untreated AOM (not a benign disease!): 
Hearing loss- conductive or sensorineural
TM perforation
Mastoiditis
Meningitis
Cholesteatoma
Tympanosclerosis
Facial paralysis
Ossicular chain abnormalities
Otitis Media with Effusion
Etiology:
Fluid in the middle ear
No inflammatory response
Can occur:

After AOM episode
Chronic Eustachian tube dysfunction
Adenoid hypertrophy
Unilateral in adults- concern for nasopharyngeal malignancy 
Symptoms:
Often asymptomatic
May have:

Mild otalgia
Conductive hearing loss
Aural fullness
Diagnosis:
Physical exam
Air-fluid level behind TM
No erythema or other inflammatory signs
Treatment:
Often watchful waiting initially
If OME is persistent:

Audiogram to assess hearing can be valuable
Medications:

Nasal steroids to decrease swelling
Possible short course of antibiotics
Antihistamines if allergic component

Surgery

Pressure Equalizing Tubes

If OME present for >3 months
If associated with hearing loss

Adenoidectomy

Controversial
If second set of tubes are needed
If adenoid hypertrophy is present
Suggested Reading:
American Academy of Otolaryngology–Head and Neck Surgery Foundation. (2011). Primary Care Otolaryngology, Third Edition. Retrieved from: www.entnet.org. 
Facione N. Otitis media: an overview of acute and chronic disease. Nurse Pract. 1990;15(10):11-22.