last modified on: Mon, 08/28/2017 - 13:20


Left Parotid Sialogram - Image taken after removal of angiocath:
return to:Sialograms and Sialography
Irregularity and dilatation of intra and extra-glandular parotid duct suggestive of sialectasis.
Persistent 4 cm long distal duct stenosis. No evidence of intraluminal filling defect.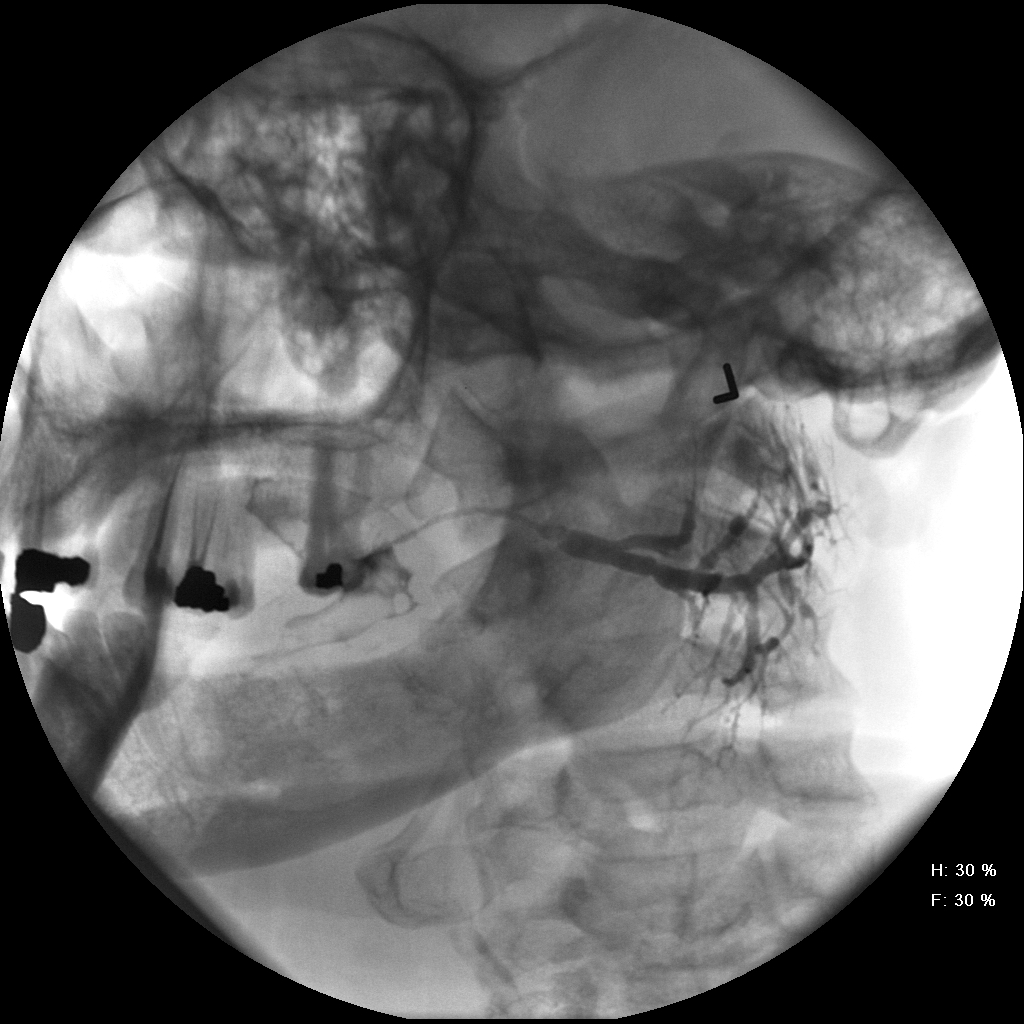 Stensen's duct was cannulated on the left with an angiocath by the ENT  service. Isovue-370 contrast was injected through the angiocath, and demonstrates prompt filling of the duct and branches. There is a beaded and mildly dilated appearance to the main branches of the parotid duct, suggestive of sialectasis. No intraluminal filling defects were identified. Following removal of the angiocath, there was only slight drainage of contrast from the ductal system. Approximately 4 centimeters narrowing of the distal duct is noted.