Andrew Pieper, M.D./Ph.D.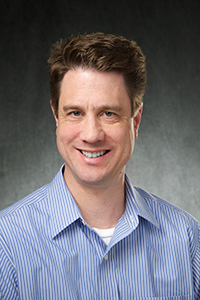 Professor
Psychiatry
Office Room #:B002F ML
Office Phone #:319-353-5781
andrew-pieper@uiowa.edu
Lab Room #:B002 ML
Lab Phone #:319-335-5781
Lab Website:
https://pieper.lab.uiowa.edu/
Discovery of new therapeutics for neuropsychiatric disease
The Pieper laboratory focuses on the discovery of new treatment options for neuropsychiatric disease, using animal models and pharmacologic screening approaches. This approach is characterized by the discovery of the P7C3-series of neuroprotective molecules, which offer protection in animal models of Parkinson's disease, amyotrophic lateral sclerosis, peripheral nerve injury, traumatic brain injury and other forms of neurodegeneration. The Pieper laboratory is also implementing similar discovery approaches to identify new treatment options for autism, anxiety and obsessive compulsive disorder.
PubMed link
Department/Program Affiliations:
Free Radical and Radiation Biology
Human Toxicology
Molecular Medicine
Molecular Physiology and Biophysics
MSTP
Neurology
Neuroscience
Psychiatry