Alexander Bassuk, MD, PhD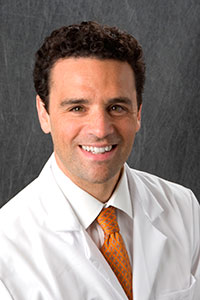 Office: 2040A ML
Office Phone: 319-356-1851
Lab Website:
https://www.healthcare.uiowa.edu/labs/bassukferguson/index.html
Molecular Mechanisms of Disease
Dr. Alex Bassuk is a Professor of Pediatrics and Neurology, the Division Director of Child Neurology, and holds the Stead Family Endowed Chair in Pediatric Neurology. Dr. Bassuk is a member of the University of Iowa Graduate Programs in Genetics, Neuroscience, and Molecular Medicine, the Medical Scientist Training Program (MSTP), and the Iowa Neuroscience Institute. Dr. Bassuk also serves as the Recruiter for the University of Iowa Child Health Research Career Development Award and the PI on the Univeristy of Iowa KL2 Award. Dr. Bassuk's laboratory is focused on understanding human disease and developing new therapies and cures. Dr. Bassuk's laboratory has ongoing projects pursuing epilepsy drug discovery, traumatic brain injury treatments, eye inflammation (uveitis) genetics and therapy, and the role of inflammation in human disease.
PubMed link
Department/Program Affiliations:
Neurology
Pediatrics