John Koland, PhD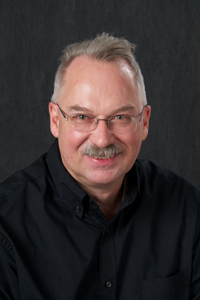 Neuroscience and Pharmacology
Office: 2-550 BSB
Office Phone: 319-335-6508
Lab Website:
https://medicine.uiowa.edu/pharmacology/profile/john-koland
Signal transduction by growth factor receptors and oncogene products
Current ongoing research projects include: 1) Investigating the role of receptor protein tyrosine kinases of the EGF receptor subfamily in breast cancer cell proliferation. The EGF receptor and the related ErbB/HER receptor proteins are abundantly expressed in the cells of a large subset of human breast cancer tumors. The abberant activation of EGF and ErbB/HER receptors in such cells enhances tumor growth and metastasis. The mechanisms by which these receptors augment cancer cell proliferation is being investigated by a variety of biochemical and cell biologic methods; 2) Studying the submicroscopic organization of ErbB/HER receptors and associated signaling molecules in breast cancer cell membranes. ErbB/HER receptors appear to be localized/clustered within membrane microdomains of submicron-size. Fluorescence and electron microscopy are being used to image the localization of ErbB receptors, to characterize the constituents of the ErbB receptor microdomains, and potentially elucidate a sub-mircoscopic organization of receptor signaling events.
PubMed link
Department/Program Affiliations:
Internal Medicine
Molecular Medicine
Neuroscience and Pharmacology