Robert Philibert, MD, PhD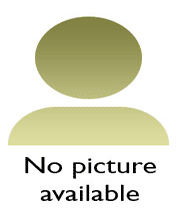 Psychiatry and Biomedical Engineering
Office: 2-126D MEB
Office Phone: 319-353-4986
Our laboratory group focuses on the translation of basic laboratory findings, particularly in epigenetics, to clinical medicine.
Our laboratory group was the first to demonstrate the effects of smoking and drinking on DNA methylation. In contrast to some, these findings are particularly robust with the reports with respect to cg05575921 and smoking being the best replicated findings in clinical epigenetics. These initial findings, in turn, have led to the development of integrated genetic epigenetic approaches implemented through artificial intelligence for the prediction of complex disorders such as atherosclerotic heart disease. Each of these three lines of biodiscovery have had significant impact on the field as evidence by numerous publications, patent filings and the foundation of two Iowa based biotech start-ups (https://bdmethylation.com/ and www.cardiodiagnosticsllc.com ).1-3
Over the next several years, the laboratory group will be focused on expansion of these signatures to include other related disease clusters and clinical implementation. These projects include the use of incentive based, artificial intelligence moderated substance use treatments and the development of personalized prevention/therapeutics for cardiovascular disorders. Individuals with a good foundation in either clinical, computational or laboratory approaches who are interested in expanding their expertise to other domains are encouraged to explore opportunities for personal growth with our epigenetically oriented consortium.
Department/Program Affiliations:
Biomedical Engineering
Genetics
Molecular Medicine
Neuroscience
Psychiatry