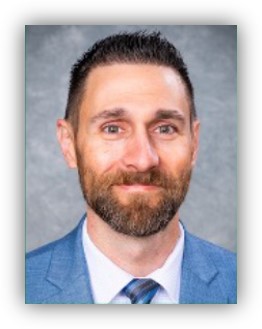 On Wednesday, Sept. 15, 2021, we will welcome Andrew D. Smith, MD, PhD, as our Joyce & Edward Barloon Visiting Professor Lecturer.  Dr. Smith is Vice Chair for Clinical Research and Professor of Abdominal Imaging at the University of Alabama at Birmingham.
As an expert at noninvasive imaging biomarkers, Dr. Smith has received multiple national awards and recognition for his clinical research and has multiple patents pending related to advancements in radiology. He has been a primary investigator on multiple grants (including several NIH small business grants), a co-investigator on multiple grants, and has served as a mentor in 17 student grants. Dr. Smith has run multiple retrospective and prospective clinical studies, including several multi-institutional studies, and he has mentored numerous students, residents, fellows, and research scientists and faculty.
Dr. Smith has developed computer-assisted tumor response software that has been shown to reduce errors and improve efficiency and documentation in evaluation of metastatic disease response to therapy. He is currently integrating this software into oncologic clinical trials and working towards FDA approval. He is developing and validating several quantitative CT imaging biomarkers for use in oncologic treatment and chronic liver disease.
Dr. Smith is a clinical scientist, inventor and entrepreneur. He serves as the Founder and President of Radiostics LLC, a core imaging lab focused on image interpretation and consultation for industry-sponsored clinical trials with imaging end points. He has several other start-up companies related to his intellectual property including eMASS LLC, Liver Nodularity LLC, and Color Enhanced Detection LLC.
Clinical area of expertise is in body imaging (chest, abdomen and pelvis) and oncologic imaging (CT, MRI and PET imaging). His specific areas of emphasis are in metastatic disease response and renal cell carcinoma (cystic and solid) evaluation and response.
Wednesday, Sept. 15, 2021
"AI in Body Imaging" 12:00 PM - 1:00 PM
Date:
Monday, September 13, 2021