Carver Black and Gold Mile Run Sept. 20 supports student scholarships

Date: Thursday, August 20, 2020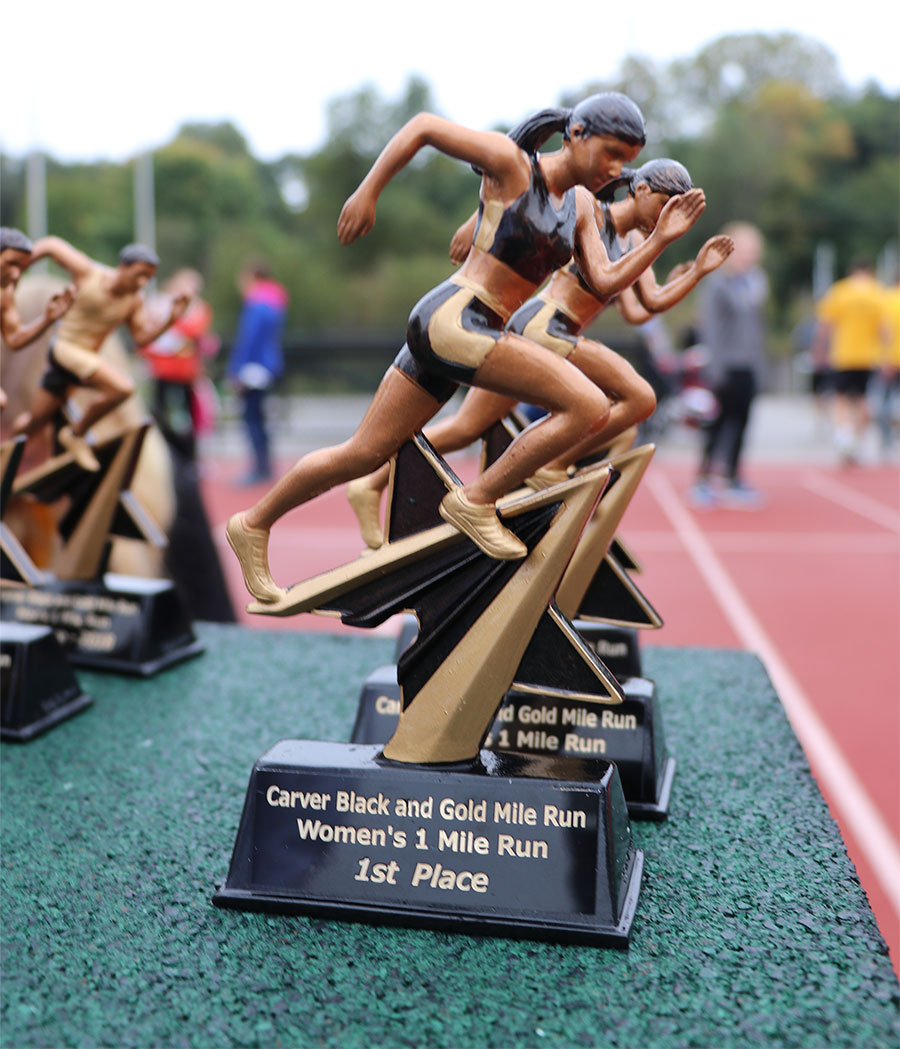 The University of Iowa Carver College of Medicine will host the third annual Carver Black and Gold Mile Run from 8 to 10 a.m. Sunday, Sept. 20, at the university's Francis X. Cretzmeyer Track, 105 1st Ave. in Coralville.
The event—established in 2018 to encourage healthy habits and lifestyle choices among medical students and health care professionals—is open to Carver College of Medicine students in the college's MD, PA (physician assistant), and PT (physical therapy) programs.
Scholarship awards will be given to winners in these race categories:
Women's individual one-mile run
Men's individual one-mile run
Women's 4×400 relay
Men's 4×400 relay
Scholarships also will be awarded to students who complete the individual one-mile runs in under 10 minutes.
Registration for the Carver Black and Gold Mile Run is free. Due to coronavirus, COVID-19 testing will be required for all participants the day before the race at no cost. All participants and event staff will be required to wear a face covering when not running and follow social distancing guidelines.
Registration will close at noon on Sept. 11.
This year's event will not be open to spectators, but the public is welcome to donate to the UI Carver College of Medicine General Scholarship Fund in support of the students.