Carver Black and Gold Mile Run Sept. 12 supports student scholarships

Date: Friday, May 7, 2021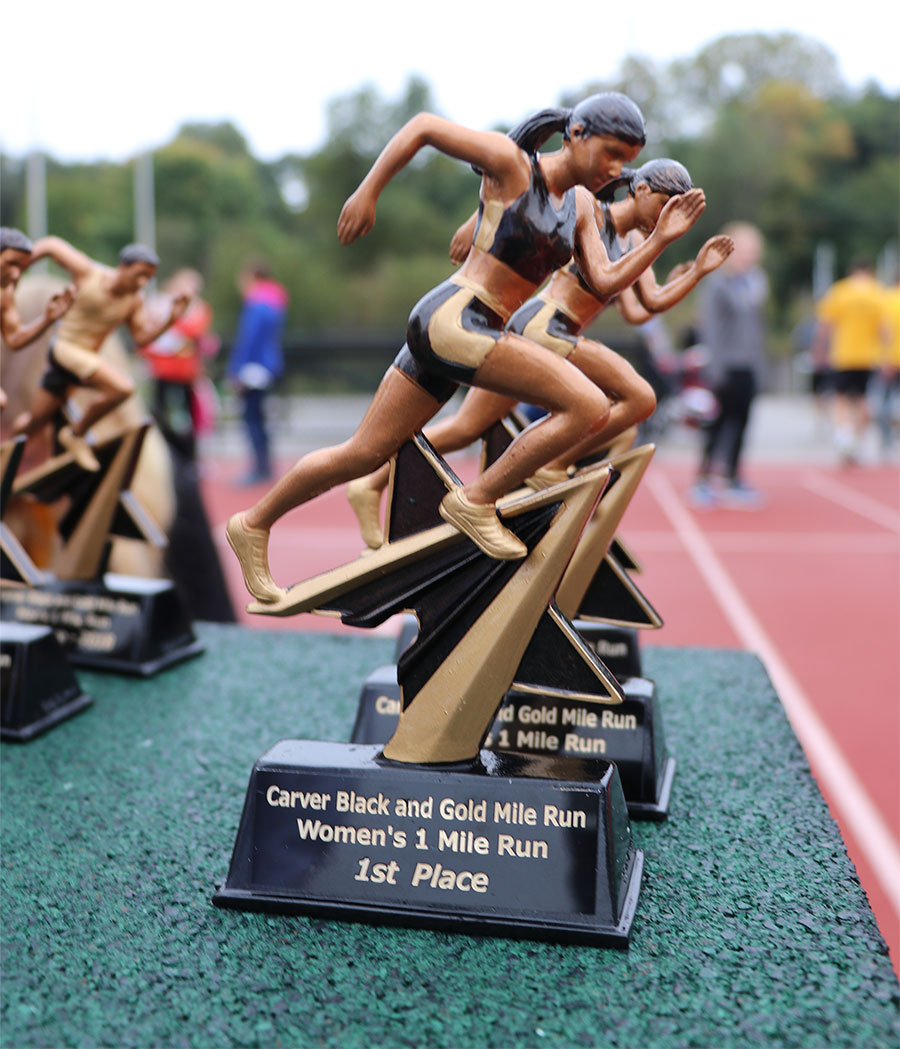 The University of Iowa Carver College of Medicine will host the fourth annual Carver Black and Gold Mile Run from 8 to 10 a.m. Sunday, Sept. 12, at the university's Francis X. Cretzmeyer Track, 105 1st Ave. in Coralville.
The event—established in 2018 to encourage healthy habits and lifestyle choices among medical students and health care professionals—is open to Carver College of Medicine students in the college's MD, PA (physician assistant), and PT (physical therapy) programs.
Scholarship awards will be given to winners in these race categories:
Women's individual 1-mile run
Men's individual 1-mile run
Women's 4×400 relay
Men's 4×400 relay
Scholarships also will be awarded to students who complete the individual one-mile runs in under 10 minutes.
A link to register for the run will become available in August.