AAPI Heritage Month: How heritage influenced Lela Fossett's career decision
Date: Friday, May 21, 2021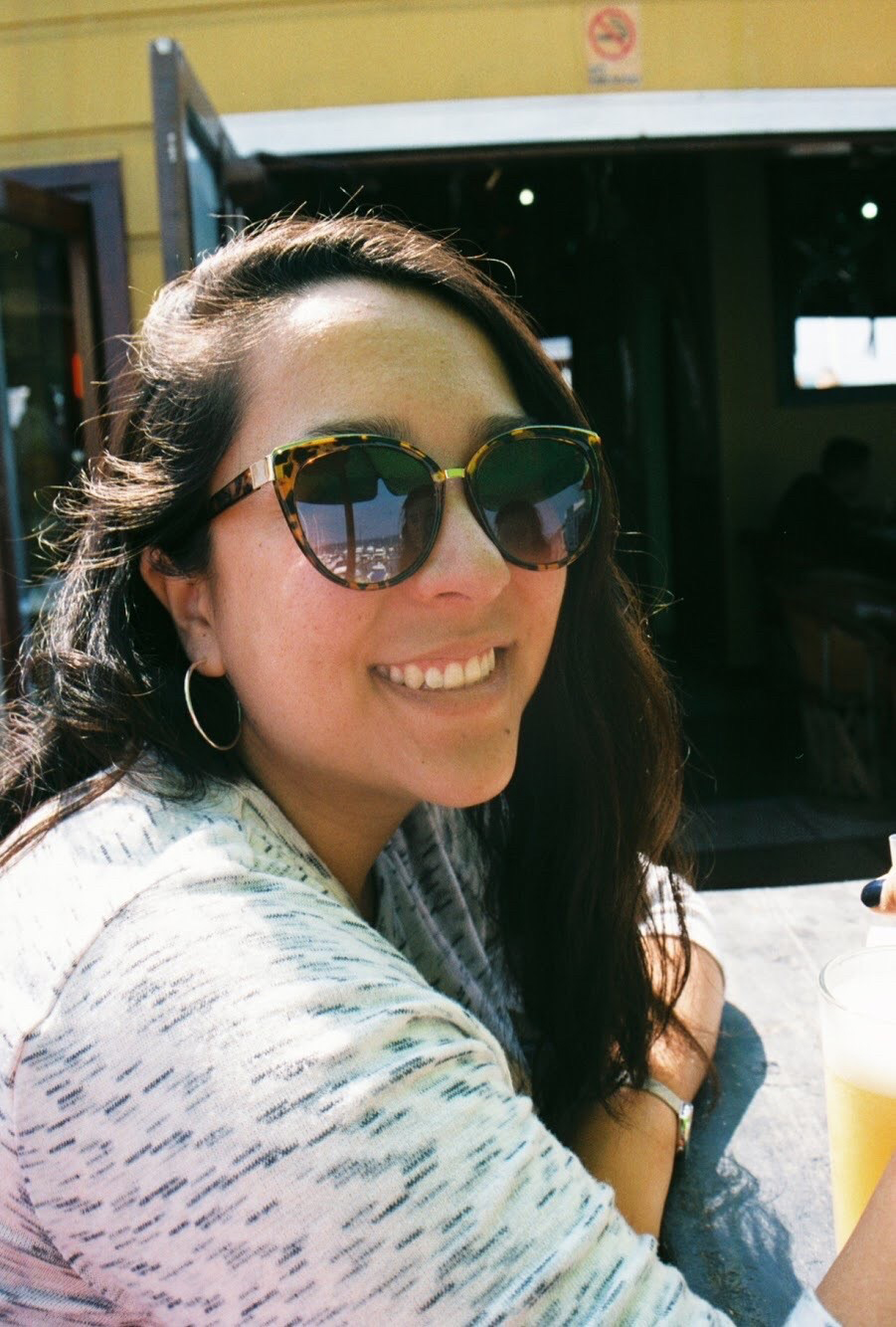 During Asian American Pacific Islander Heritage Month, Lela Fossett reflects on her heritage and how that has shaped her into who she is today—a physician assistant student that enjoys singing, learning, and helping the community.
"When you come from a certain heritage, race, or ethnicity you can identify with those people, which also means sometimes identifying with stereotypes or misconceptions," says Fossett, a first-year student in the UI Carver College of Medicine's master of physician assistant studies program. "I'm half Chinese and half Caucasian so most people can't tell that I am Asian American Pacific Islander, and that has been weird for me."
Fossett's grandparents immigrated to the United States to escape communist China in the 50s.
"I feel like a lot of cultural traditions have waned because they were very focused on assimilating to the American culture. They went through a lot that I didn't have to go through. They experienced the classic immigrant story of having no money and not speaking the language," she says.
Fossett says many of her ideas about the Asian culture came from her grandparents and are centered on specific foods, like dumplings, and family meals.
"For birthdays you would get birthday noodles because noodles symbolize a long life," says Fossett.
Though many of the cultural traditions were lost among the generations, certain values remain. Education, hard work, and helping the community are fundamental values and guiding principles of who she is and what she strives to do.
A time to celebrate all heritages
While reflecting on Asian American Pacific Islander Heritage Month, Fossett hones in on certain stereotypes about this group.
"People kind of glom them together, especially within the Asian American Pacific Islander identities—that's a varied group of people," states Fossett. "There's this idea of a 'model minority' and the idea that certain things are perpetuated in the current society."
The model minority stereotype is the cultural expectation that individuals who identify with a certain heritage, race, or religion should achieve a high level of success. Individuals who identify as AAPI may feel pressure to live up to these expectations.
While AAPI Month provides time to reflect on and celebrate the heritage of Asian American Pacific Islanders, Fossett stresses the importance of celebrating all heritages.
"My heritage is important, it's how I self-identify as and it has influenced me a lot," says Fossett. "Everyone should be able to celebrate traditions and talk about them without fear of being stereotyped or having some sort of negative experience."
Finding a perfect fit in the PA Program
Fossett describes herself as an academic person that finds science and medicine endlessly fascinating. The physician assistant profession allows her to interact with people. She can see the direct impact of her skills, compassion, and ability to build relationships with others.
 "My mom and my grandparents were my mentors. I got the whole drive for compassion and kindness from my mom. She's definitely influenced the way I interact with people," says Fossett.
Fossett, a California native, knew she wanted to go out of state for her physician assistant training because she had lived in the Golden State her whole life. She applied to programs that had a good reputation and knew Iowa looked good on paper, but it wasn't until after interviewing here that she fell in love with the program and the people she would soon call her professors and classmates.  
With a small class of just twenty-four students, Fossett quickly became acquainted with everyone during her first year in the physician assistant program at Iowa.
"My classmates are driven to be better providers and better students, but they also help ground me," she states about her classmates," she says. "They put a lot of things into perspective and they are very impressive, and that is one of the best parts about being here at Iowa."
Highlights celebrating Asian/Pacific American Heritage Month.