Becoming a physician assistant, by way of dietetics
Date: Friday, August 16, 2019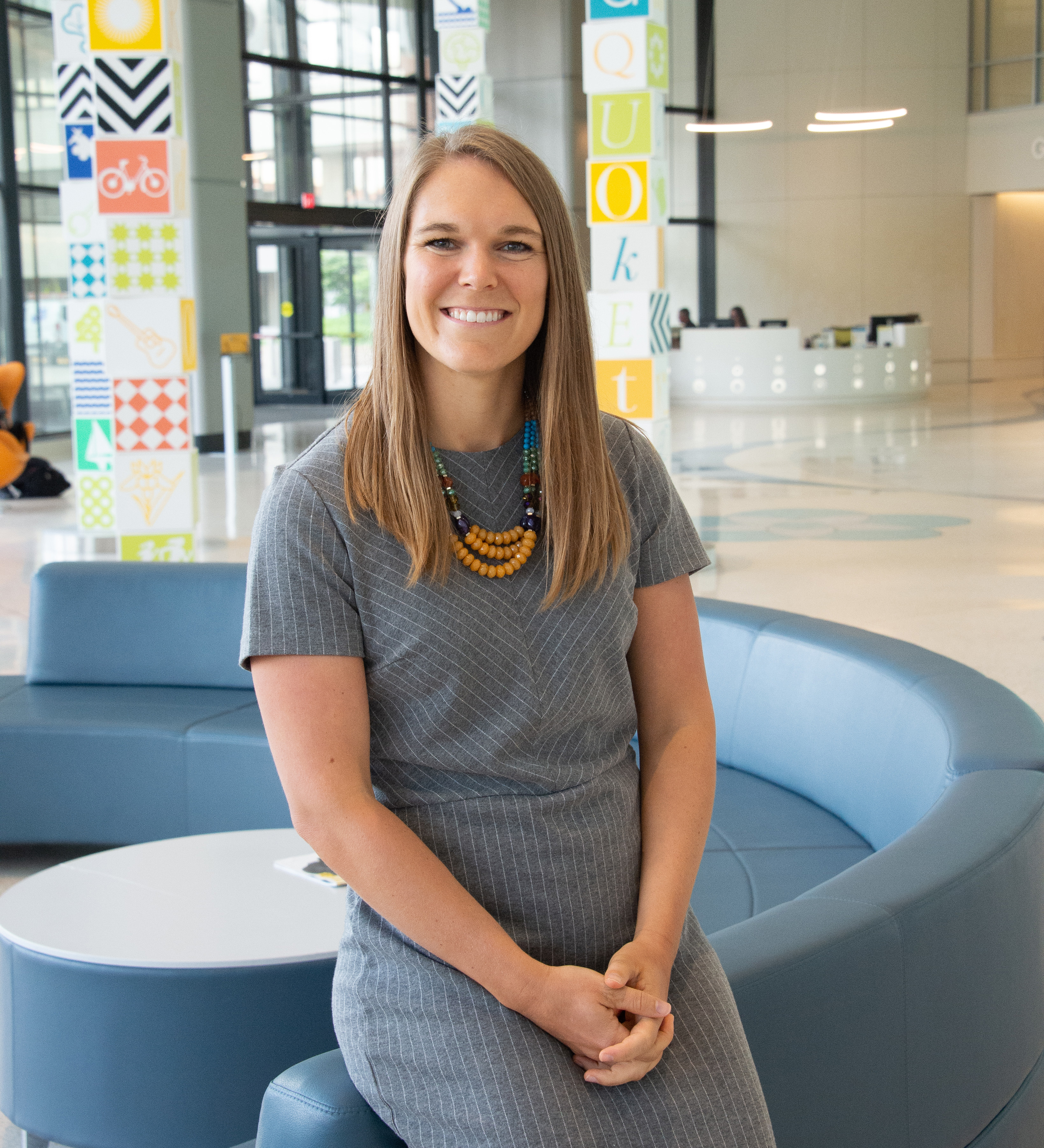 Growing up in the small town of Mount Vernon, Iowa, Megan Cannon had always been interested in math and science. As she progressed through high school, becoming a physician assistant (PA) became a clear career ambition, but an interest in nutrition in college had her following a different path.
"I realized pretty early on that I just was super interested in nutrition," says Cannon. "It was a way to help people in a way that made an immediate, positive impact. That's why I decided to pursue a degree in dietetics and put becoming a PA on the back burner."
After completing a dietetic internship and spending a summer working in a large academic medical center, Cannon's career path brought her to University of Iowa Hospitals & Clinics.
Making the switch
After spending four years as a dietitian at UI Hospitals & Clinics, Cannon felt the urge to be able to do more for her patients. She still loved building relationships with her patients, but she also wanted a more comprehensive experience and role in health care.
That realization sparked Cannon's desire in to re-examine her childhood dream of becoming a PA.
"Deciding to apply to PA school was a tough decision. I love my job, and it will be hard to leave, but I thought to myself, 'Just apply,' and if I don't get in, I will still be happy being a dietitian."
But Cannon did get accepted to a top-ranked physician assistant program in the country at the UI Carver College of Medicine.
U.S. News & World Report ranked the college's Department of Physician Assistant Studies and Services as a No. 1 program in 2019.
A new future
As Cannon's journey as a PA begins, she looks forward to the multidisciplinary and collaborative nature of the program.
"The University of Iowa program is unique because all of the rotations are with medical students. I am excited to learn alongside future physicians and work together as a team. That joint learning experience really speaks to the quality of the program," Cannon says.
The Carver College of Medicine PA program is the only one in the country that completely integrates its students with the college's MD students for the first year of their curriculum.
One of Cannon's favorite aspects about her experience as a dietitian was working with patients with chronic disease. This experience allowed her to follow up with these patients and see their progress.
After completing her studies and becoming a physician assistant, Cannon hopes to work with individuals with chronic diseases. She's also interested in pediatrics. As a self-described "people person," she's ready to jump in and start making a difference in the lives of her patients.
"Being part of a patient's close, trusted circle is the best experience," she says.