Edward A. Carter: First Black College of Medicine graduate
Date: Thursday, February 18, 2021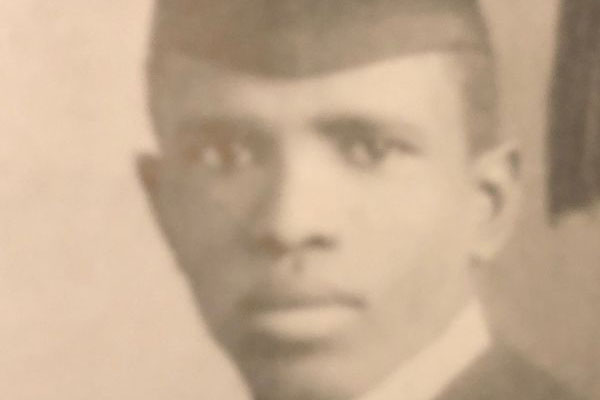 In 1907, the Chicago Cubs won the World Series, Oklahoma was admitted to the Union as the 46th state, and Edward A. Carter became the first Black graduate of the State University of Iowa College of Medicine, as the institution was known at the time. Before graduating from medical school, he was the second Black person to graduate from the UI.  
The son of ex-slaves, Carter was born in Virginia in 1881, but grew up in Buxton, Iowa. His father was a coal miner for the Consolidation Coal Company, where Carter also worked to support himself during the summer months.  
Buxton was a progressive community of 10,000 residents, employing Black doctors, lawyers, and other professionals.   
At one time, it was the largest town in America where Blacks were in the majority, according to Rachelle Chase, author of Creating the Black Utopia of Buxton, Iowa. 
"They did not accept or condone racial violence or racism and if you couldn't accept that, you were told to move on," Chase wrote.  
Serving his community 
In 1919, after the Buxton coal mines closed, Carter moved with his wife and daughter to Des Moines. He and his family would later relocate to Detroit. Carter continued to practice medicine during these years. 
Following graduation, Carter was hired by J.S. Henderson, MD, as an assistant physician and surgeon for the Consolidation Coal Company. Carter was known to treat both white and Black patients.  
Carter became a prominent citizen in his integrated hometown, speaking to church groups, schools, and the local YMCA. According to the Iowa Department of Cultural Affairs, Carter was influential in preventing Jim Crow laws—statutes that legalized racial segregation—from infiltrating Buxton.  
Carter died in Detroit in 1956. Seven years later, his daughter, Marion, sent some of her father's belongings to the State Historical Museum of Iowa, including his medical bag, which contains compounds and pills stored in 28 glass vials. 
Read more stories celebrating Black History Month.