The journey begins: White Coat Ceremony welcomes first-year students
Date: Tuesday, June 29, 2021
The Carver College of Medicine will hold its 27th White Coat Ceremony at 3 p.m. Aug. 13 at Hancher Auditorium for first-year students beginning their medical education at Iowa. To ensure the safety of our guests and adhere to public health guidelines, only students will be able to attend the ceremony in person.
The event welcomes the Carver College of Medicine class of 2025, and represents the first time these future physicians will recite the Oath of Hippocrates, calling attention to the importance of the doctor-patient relationship. 
Prior to the start of classes, each first-year student at the Carver College of Medicine is assigned to one of four learning communities for their entire four years of medical school. Each learning community is comprised of approximately equal numbers of first-, second-, third-, and fourth-year students. The communities are designed to foster more peer-to-peer interactions, provide opportunities for leadership and service, and strengthen students' relationships with faculty, collegiate staff, and others across campus.

Joseph McDonell
After more than a decade's delay, Joseph McDonell is ready to become a doctor.
The incoming UI Carver College of Medicine student has known he wanted to go into medicine since childhood. He owes his ambition to the health care providers in his small hometown of Coggon, Iowa, McDonell says, who cared for his whole family when his mother suffered from severe depression.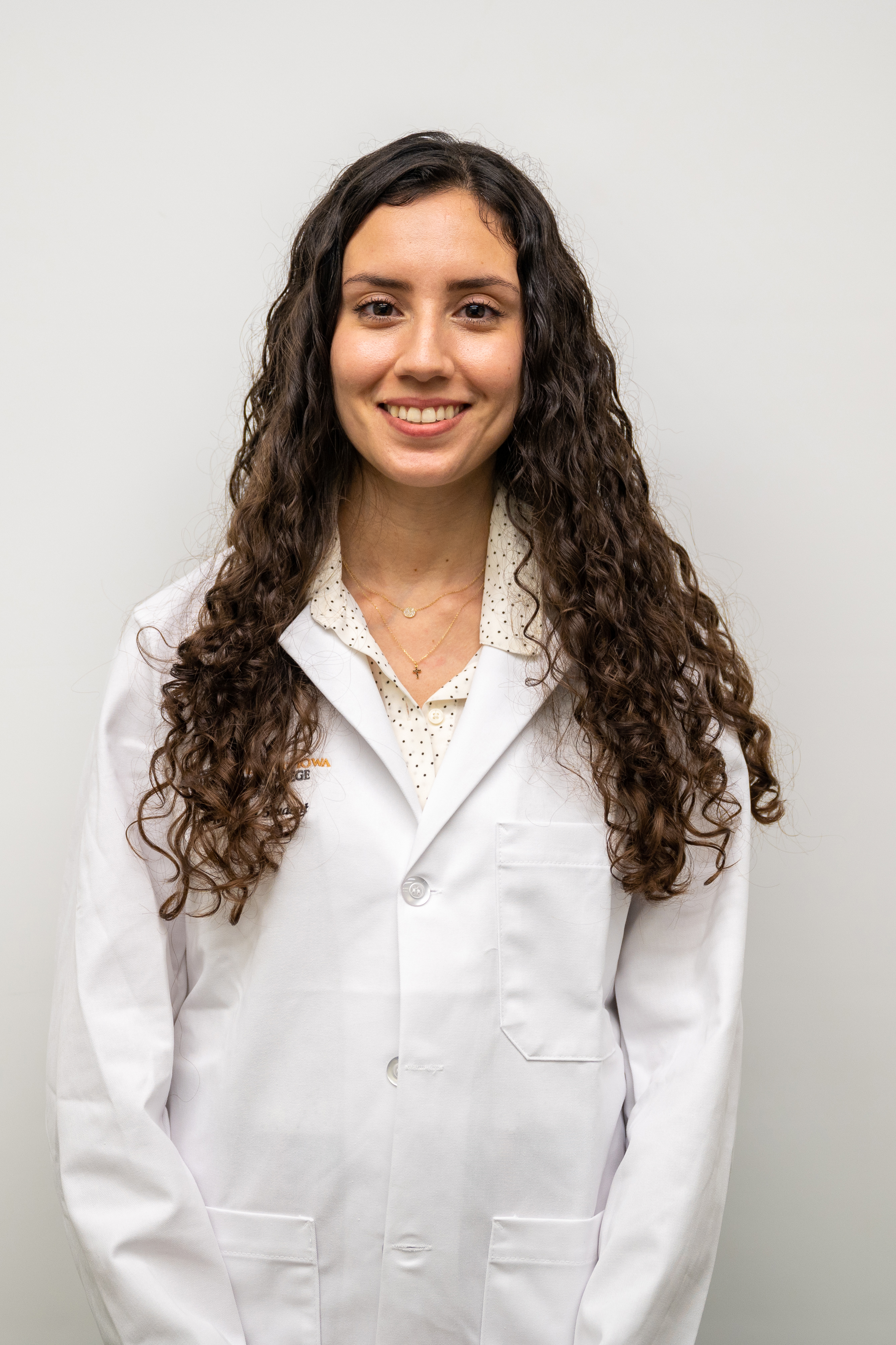 Aneli Villa
Aneli Villa may be new to Iowa City, but she's already calling it home.
Born and raised in Los Angeles County, California, the incoming UI Carver College of Medicine student says she was initially taken aback by how much the Iowa landscape differed from her hometown—without the bright lights, sirens, and variety of other sights and sounds—but knew after her first visit to the campus that it was her No. 1 choice.