Kalpaj Parekh named interim chair of new Department of Cardiothoracic Surgery
Date: Tuesday, August 24, 2021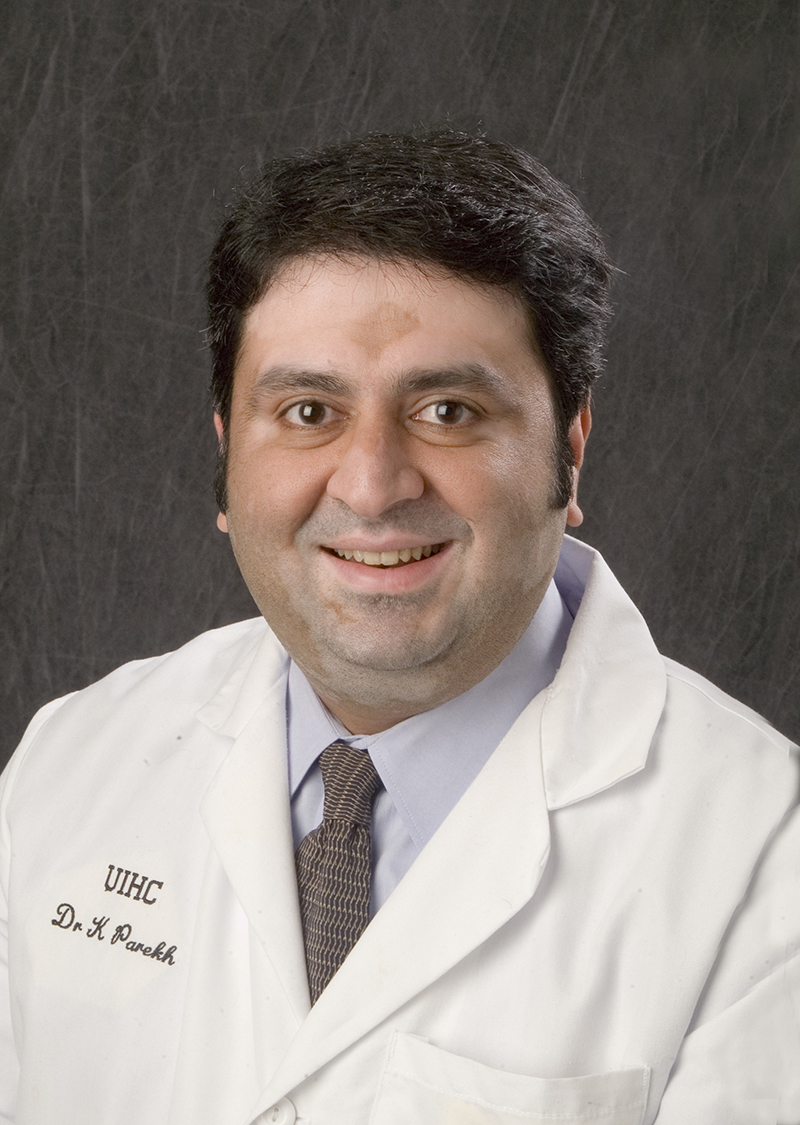 Kalpaj Parekh, MBBS, has been appointed interim chair and departmental executive officer (DEO) of the recently established Department of Cardiothoracic Surgery in the University of Iowa Roy J. and Lucille A. Carver College of Medicine. 
Parekh, whose new role begins Sept. 1, has been a University of Iowa faculty member since 2006. He has led the Department of Surgery's cardiothoracic surgery division since 2016, and he serves as the surgical director of the lung transplant program. Parekh is the Nicholas P. Rossi Professor in Cardiothoracic Surgery and also holds a secondary faculty appointment in the Department of Anatomy and Cell Biology. 
I am pleased and grateful that Dr. Parekh has agreed to take on this important interim leadership role,. As a longstanding faculty member and division director, he has the experience and perspective to guide the new department as we search for a permanent department chair.
 In June, the Board of Regents, State of Iowa, approved the university's request for the Department of Surgery's Division of Cardiothoracic Surgery to become its own academic department in the Carver College of Medicine. Faculty in the cardiothoracic surgery division will move to the new department, but faculty policies and governance will be identical to the college's other academic departments. Educational and training programs for students, resident physicians, and fellow physicians will remain the same.
 Separate cardiothoracic surgery departments are increasingly common at U.S. medical schools. At UI Hospitals & Clinics, cardiothoracic surgery has its own anesthesiology practices and operating rooms, and it is practiced under a service line structure that combines cardiology care with cardiac surgery. 
 A separate cardiothoracic surgery department in the Carver College of Medicine will enhance efforts to recruit and hire the best-qualified candidate as department chair—a leader who will help grow surgical services while functioning in collaboration with cardiology (adult and pediatric), pulmonary medicine, oncology, and gastroenterology. The new chair will serve on various UI Health Care leadership committees, thus providing more visibility and input from the cardiothoracic surgery program. 
 Cardiothoracic Surgery has been a separate department in the past, with Ronald J. Weigel, MD, PhD, the E.A. Crowell Jr. Professor and Chair, Department of Surgery, serving as the interim chair during its transitional phases. Weigel continued to provide leadership as department chair over the past five years when Cardiothoracic Surgery was a division of the Department of Surgery. Jackson expressed appreciation for Weigel's constancy and guidance.
 A national search for a permanent chair/DEO of the Department of Cardiothoracic Surgery will begin this fall, led by Matthew Howard, MD, chair and DEO of the Department of Neurosurgery, and Doug Van Daele, MD, professor in the Department of Otolaryngology and the college's vice dean for clinical affairs.