Match Day 2019

Date: Thursday, February 28, 2019
And they're matched!
Another Match Day tradition for the UI Carver College of Medicine is in the record books. Here's how they matched.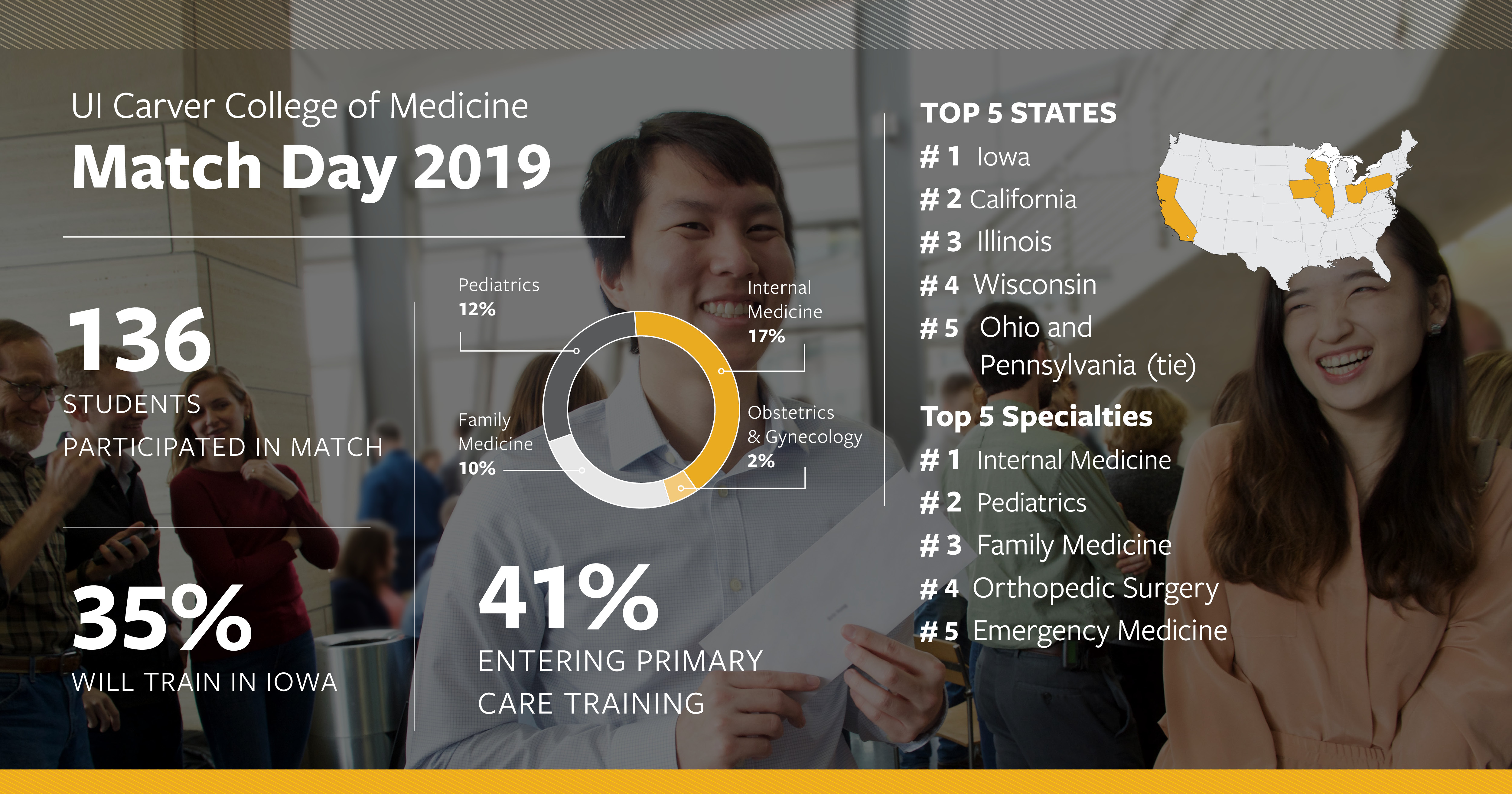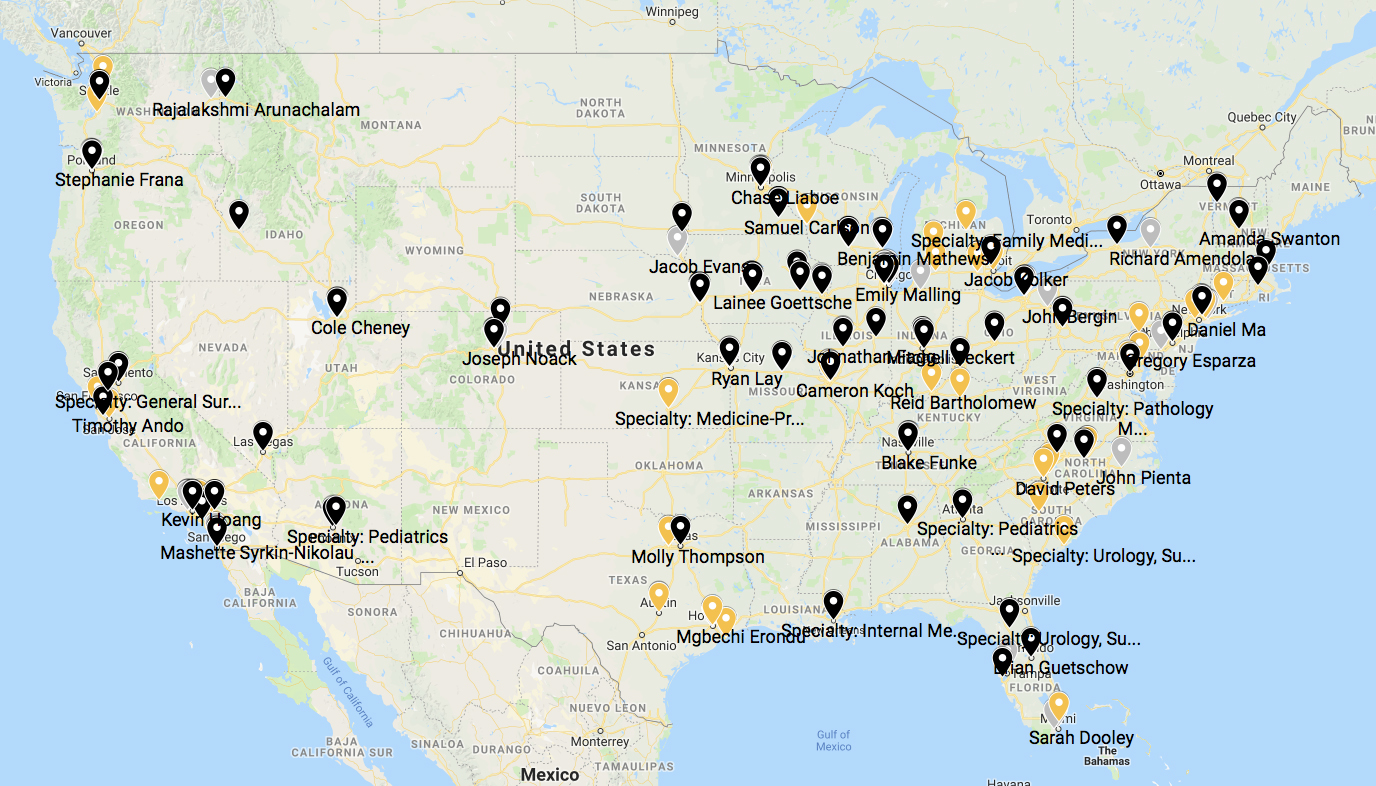 View an interactive map to see where the college's 2019 MD graduates will be trained.
Match Day highlights
Workings behind "the Match"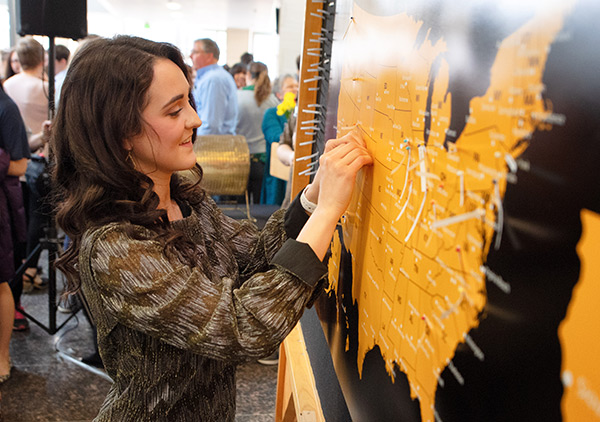 Most of the students who will earn medical degrees at the UI this year (136 of 143 students) obtained their match through the National Residency Matching Program(NRMP), a private, non-profit organization that matches the preferences of applicants for U.S. residency positions with the preferences of residency program directors. Four students secured their residency outside of the NRMP, and three students have deferred residency training.
The "match" happens when the nation's residency programs make their ranked choices of medical students and the nation's fourth-year medical students make their ranked choices of residency programs. All those choices confidentially go to the National Residency Matching Program where computers make sense of it all. In complete secrecy, the matches are distributed a few days ahead of Match Day to the nation's medical schools and revealed to everyone at one time. This year it was 11 a.m. CDT Friday, March 15.
---
---
---
---