Match Day 2022 Spotlight: Jimmy Hickman and Nicole Platti
Date: Thursday, March 10, 2022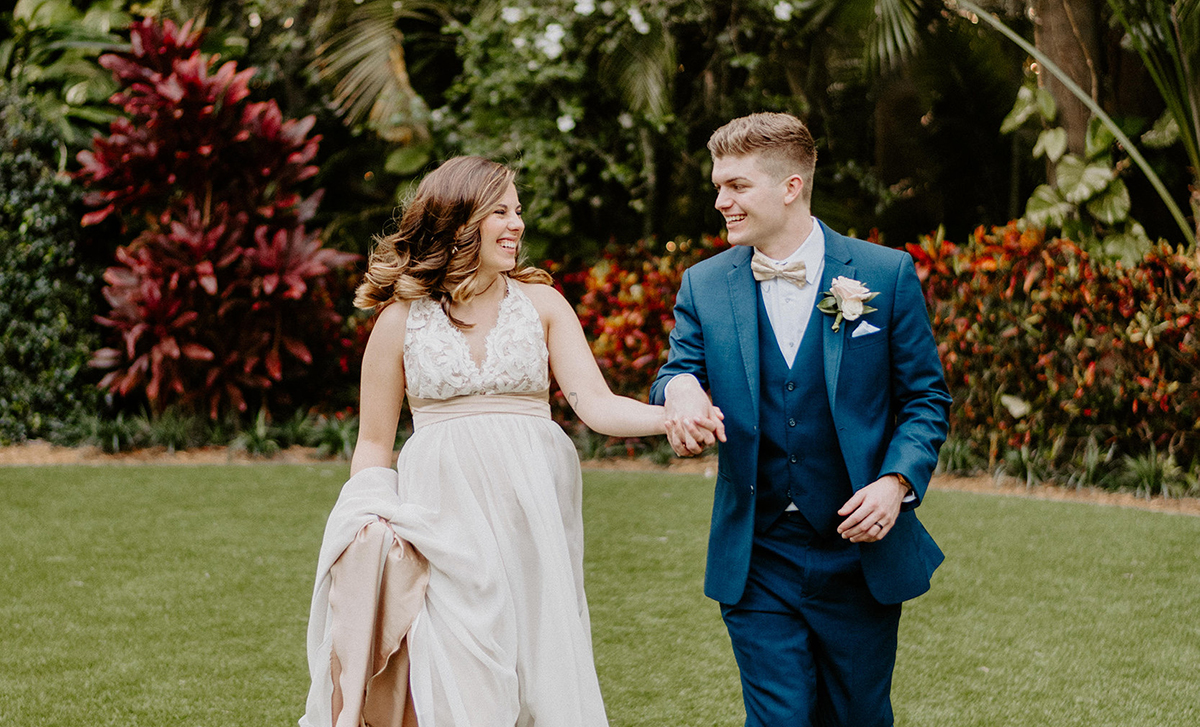 Jimmy Hickman and Nicole Platti, high school sweethearts and fourth-year medical students in the Carver College of Medicine, took a leap of faith back in 2018 and chose to attend medical school together.  
What drew you both to The University of Iowa?
Jimmy
We really liked the idea of learning communities. They were super interesting to us and not a lot of places had that. The smaller group environment was great to get to know people since we figured we wouldn't know anyone coming to Iowa from Florida.
Nicole
Honestly, I did not even know where Iowa was on the map and my family will still mix up Iowa with Idaho or Ohio. But for me, I felt that Midwestern-nice mentality during the interview and then second look. Meeting the people that were going to be in our class helped make the decision. 
How did you choose your interests within medicine?
Jimmy
My very first rotation of second year med school was OB-GYN and hers was neurology. So, we ended up choosing our very first clinical experiences. For every rotation after that, I'd come back and be think that my OB-GYN rotation was better than the others, and I really like the people and the patients I got to work with.   
Nicole
I felt like on all my other rotations I kept coming back to the people that had neurologic issues going on, which happens in every rotation. So that's who the patients were that I was reading more about, and that kept leading me towards neurology.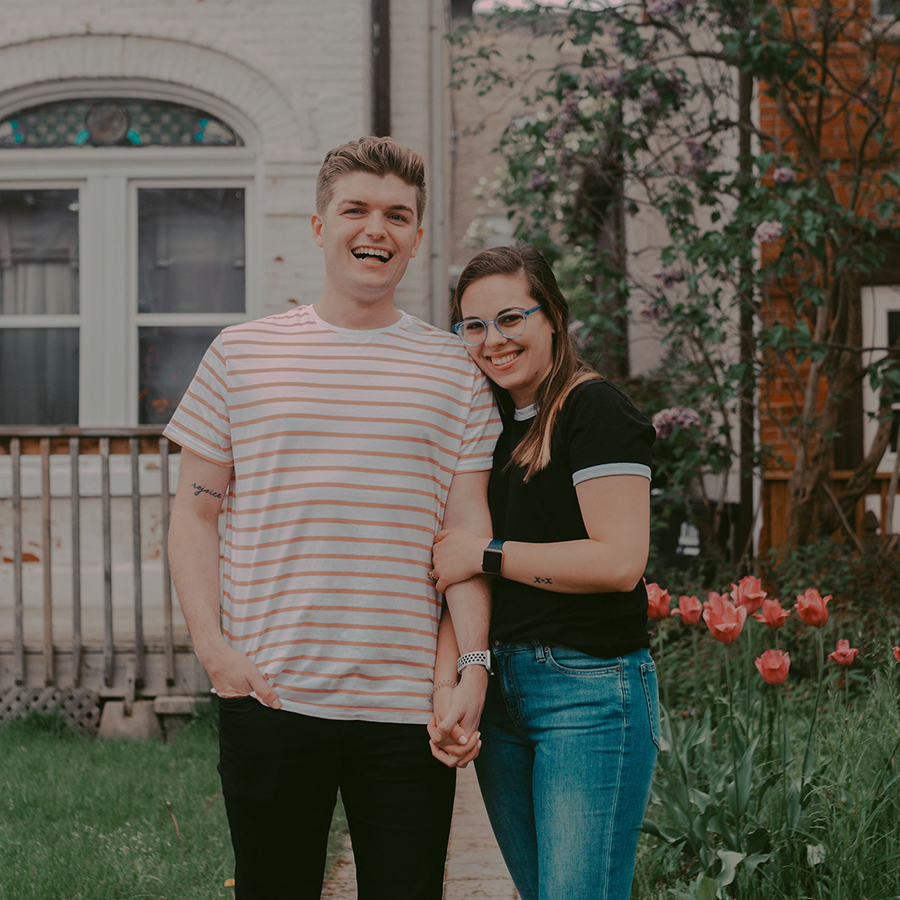 How were your experiences impacted by the pandemic?
Jimmy
We got to do the whole rotation of OB-GYN and neurology before we were out of the hospital for three months. So, I think we lucked out in that aspect. We didn't have those rotations cut in half like the rest of our rotations, but I think overall it was an interesting experience. We also got to be with our family for three months that we didn't think we'd ever have during med school, so it honestly worked out pretty well from that standpoint. 
Nicole
I do think it's changed like part of what I ask patients. I think I ask every patient now, 'how's your mood,' which is not something I had done before. But I started on family medicine when we came back to rotations in the summer of 2020, and I feel like we've just seen such a rise in mental health issues that COVID has shined a light on.
Are there things you do as a couple to help support each other during stressful times?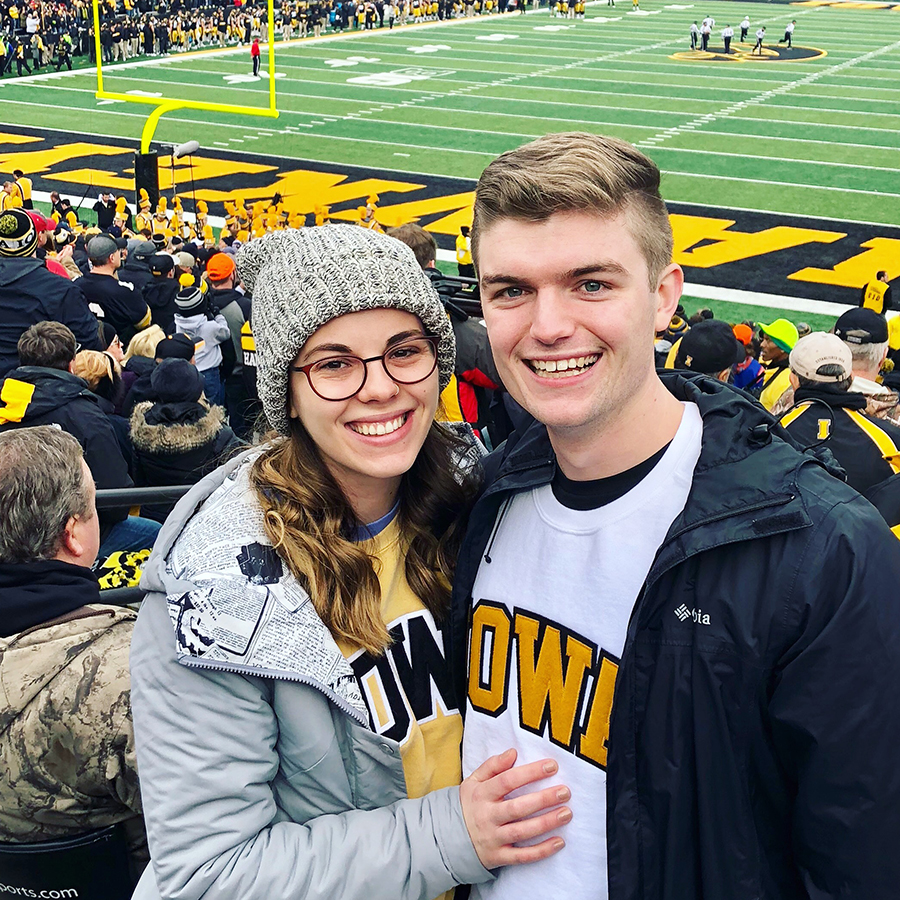 Jimmy
Before COVID-19, we did a really good job of setting aside a Friday or Saturday and having a date night just the two of us. And we just decide to talk about the week or not talk about anything about school related at all. So, I think that was really helpful for our relationship and just getting through med school together. 
Nicole
Marquee in Coralville has become our date night spot, too.    
Have you had any milestones as a couple throughout your time in medical school?
Jimmy
We got married during spring break of our first year of medical school, pre-COVID-19. Our one-year anniversary was the week we basically got kicked out of the hospital at the start of COVID-19. We got Maggie's pizza to go and had dinner in our apartment.
Nicole
We even had a couple of people from medical school there that we had already met, even though it was the first year.
What are some emotions you two are feeling leading up to Match Day?
Jimmy
We applied all over and most of our interviews ended up being in the Midwest. We've loved having seasons and the people are really nice here.  
Nicole
I'm anxious because even on the Monday when you find out if you match, we have combinations in our list where we're not in the same program or the same city. So even if we know that we match, it doesn't necessarily mean we're together. So, we will be kind of waiting until Friday to really find out. I'm also excited for the next chapter.