Match Day 2023
Date: Friday, March 17, 2023
Another Match Day is in the record books for the UI Carver College of Medicine, with all the excitement, laughter, and happy tears that come with learning where our students will take the next significant step in their careers. This year, 152 medical students will graduate from our college, of which 30% will go on to residency training in Iowa. They matched into 23 different specialties across 35 states.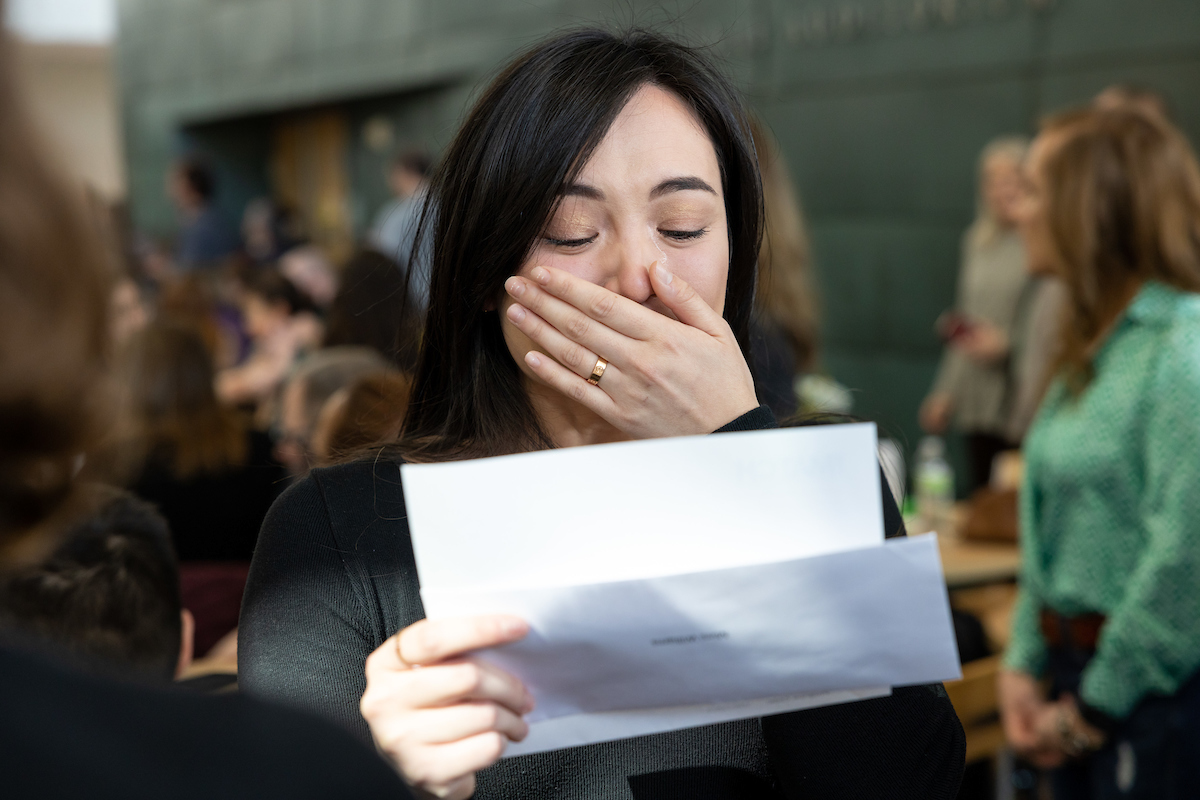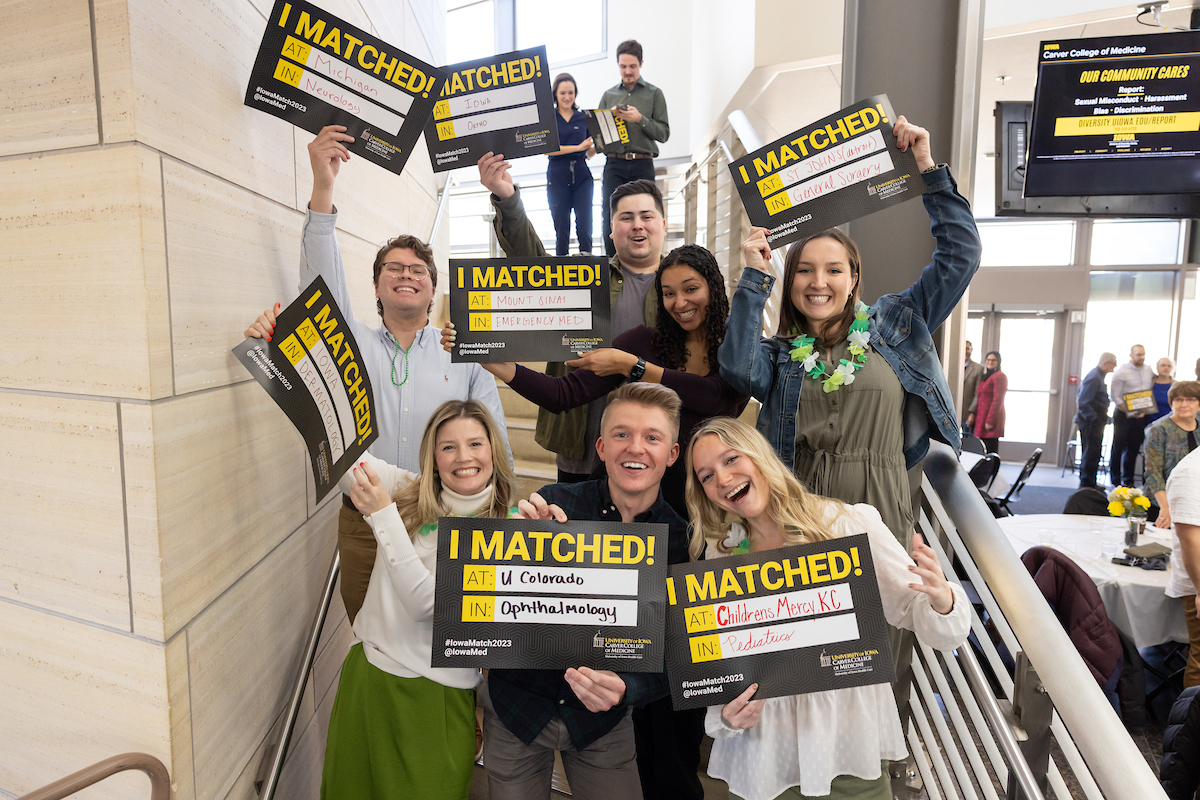 39% Entering Primary Care Training
30% Family Medicine (18 graduates), 19% Internal Medicine (19 graduates), 30% Pediatrics (18 graduates), 8% Obstetrics and Gynecology (5 graduates)
Top 5 States by Number of Graduates
Iowa (45), California (14), Minnesota (10), Wisconsin (7), Illinois (7)
Top 5 Specialties
Family Medicine, Pediatrics, Internal Medicine, Anesthesiology, Emergency Medicine
See individual match data by name, location, or specialty, and explore data on past years' matches.