Meet a biomedical science student: Ali Khan
Date: Monday, February 27, 2023
Hometown:
Karachi, Pakistan
Graduate Program:
Biomedical Science (Cancer Biology)
Undergraduate degree:
State University of New York at Oswego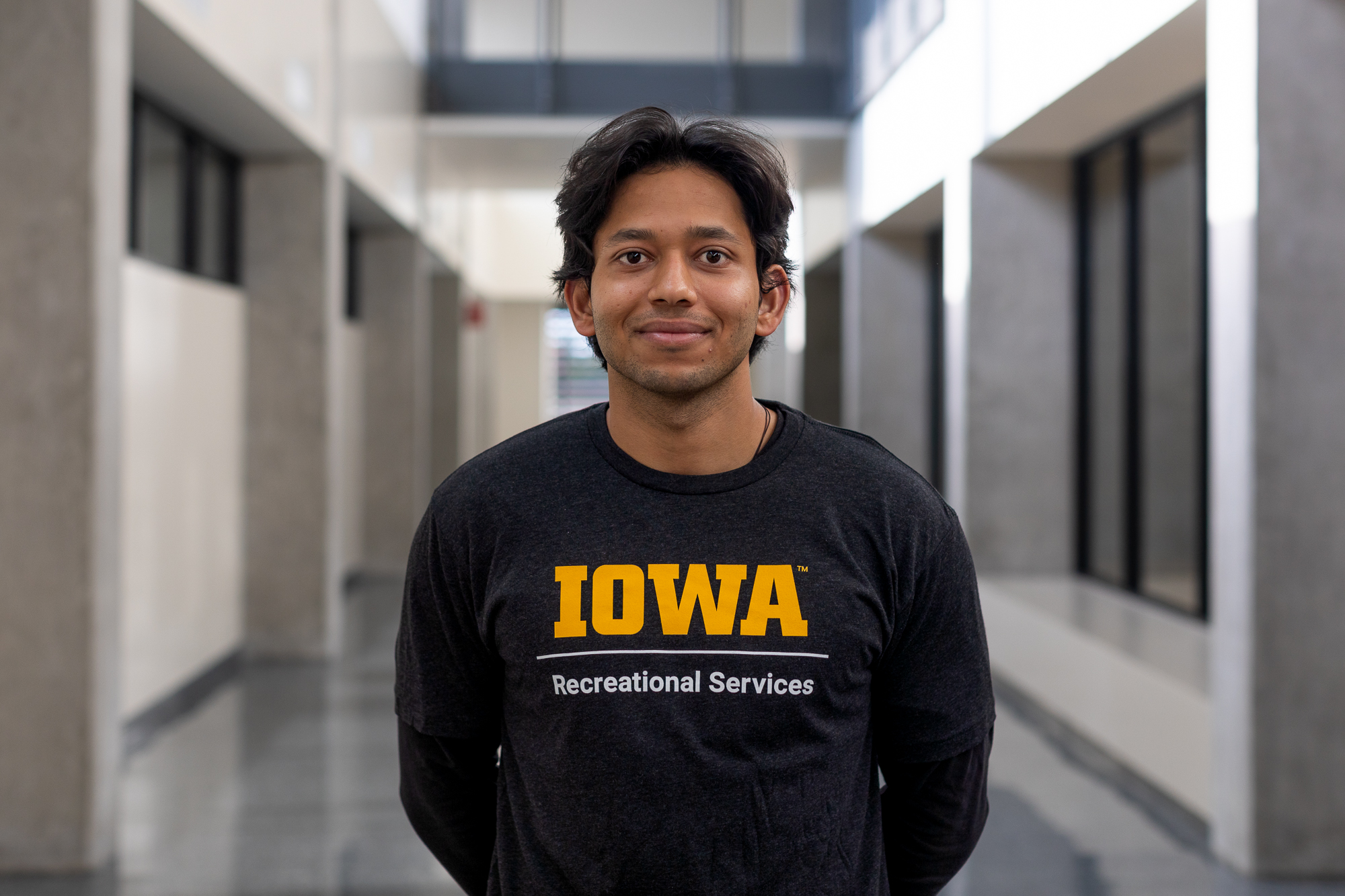 Why did you choose the UI Biomedical Science Graduate Program? What has the experience been like for you?
I chose this program because of the generous stipend and great curriculum. Additionally, the diversity and collaborative nature of research stood out to me.
What advice would you give to someone pursuing a PhD?
Reach out to the mentors researching in your area of interest, and talk to the people in the lab you're interested in when you're looking at a program.
What research are you performing?
My research involves studying therapeutic approaches to sarcomas, as there are few effective treatments available now. Sarcomas are cancers primarily arising from connective tissues, and I am studying a commonly mutated pathway. My goal is to target this pathway using various drug combinations in both in vivo and in vitro models, with the aim to translate this research in clinical settings one day.
What do you hope to do after you earn your degree?
I plan on doing a post-doc after my PhD. I would like to be a principal investigator and run my own lab one day, where I will study therapeutic approaches to cancer.
What is something that surprised you about this program?
As an international student, there are not many scholarships or pre-doctoral fellowships that I am eligible to apply for at other institutions. Fortunately, at the University of Iowa, I had a great opportunity to apply for a pre-doctoral fellowship to fund two years of my PhD. I am truly grateful to the Center of Biocatalysis and Bioprocessing at Iowa for this.
What is your favorite part about being a graduate student at the University of Iowa?
My favorite part is that everyone was very understanding when I expressed an interest in being a personal trainer! Now I work as a trainer at the University of Iowa's gyms in addition to being a PhD student.
How do you manage your personal well-being as a PhD student?
I really enjoy running, reading, and playing video games. I also work out and train people at the gym.
What are some of your personal interests?
Painting, travel
What would you say to a prospective student who is considering the University of Iowa for PhD training in the biomedical sciences?
In the Cancer Biology PhD program, we get an amazing opportunity to shadow clinicians, which provides a lot of insight on cancer treatment and the problems we face when translating research. Coming to a new place as an international student can be hard, but the community of graduate students has been very welcoming and helpful. Pursuing a PhD in Cancer Biology at Iowa has been the best decision I ever made. The classes offered as a part of the curriculum are very helpful as they do provide great background knowledge and introduction to new topics and techniques.