Meet a biomedical science student: Misty Perez
Date: Monday, May 15, 2023
Hometown: Whittier, California Graduate Program: Biomedical Science (Molecular Medicine) Undergraduate degree: Whittier College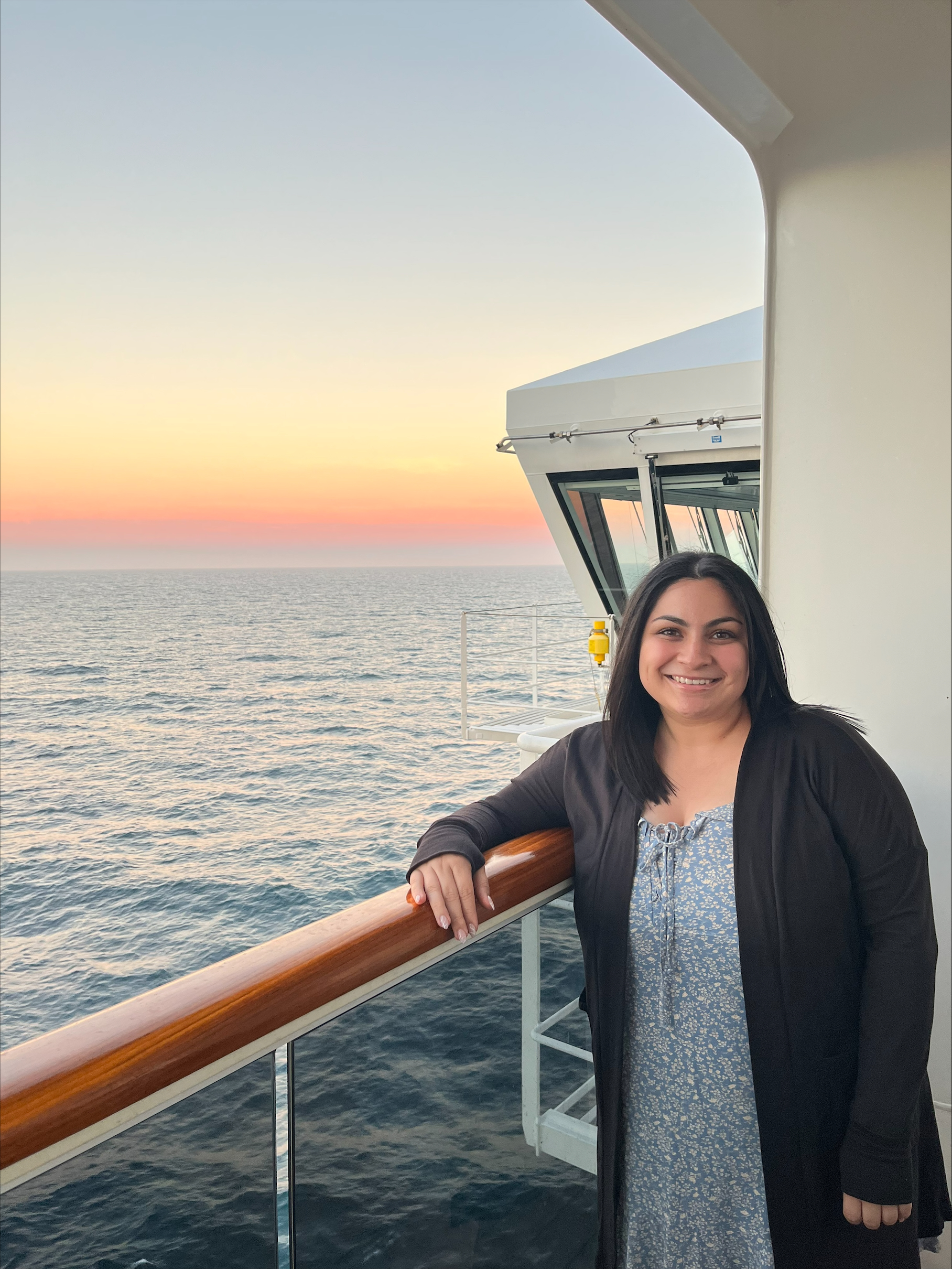 Why did you choose the UI Biomedical Science Graduate Program, and what has the experience been like?
The University of Iowa has such a range of research. I didn't know what exact focus I would want to pursue in graduate school, so being exposed to so many fields was important to me! The Molecular Medicine program was the perfect fit for that.
What research are you performing?
I work in Dr. Matthew Potthoff's lab. One of the main focuses of my lab is on a liver hormone called FGF21. I am focusing on exploring the neural circuits associated with alcohol intake and sweet-taste preference. I am also looking at the therapeutic potential of FGF21 in alcohol use disorder and obesity.
What do you hope to do after you earn your degree?
My long-term career plans are still undecided. I would like to work as a post-doctoral researcher before deciding if I would like to work in industry or at a liberal arts college like my undergraduate institution.
What is something that surprised you about this program?
I was surprised by the amount of support I have received from not only my mentor, but also other graduate students and those that have already graduated.
What is your favorite part about being a graduate student at the University of Iowa?
I love my "lab family." They are some of the most supportive and charismatic people I have ever met! Enjoying the lab you work in makes graduate school much more enjoyable.
How do you manage your personal well-being as a PhD student?
Exercising regularly, doing fun activities with friends, and visiting my family help me the most.
What are some of your personal interests?
I enjoy going on fun weekend trips with friends, trying new restaurants in town, and going to exercise classes.
What would you say to a prospective student who is considering the University of Iowa for PhD training in the biomedical sciences?
I would advise prospective students to contact graduate students in any of the biomedical sciences with any questions about life in Iowa City or studying here. Students will be completely honest about the experience. 
I would also tell others to rotate in labs that focus on areas of research that you may not have tried before. It worked for me!