Meet a biomedical science student: Sofiya Pisarenka
Date: Tuesday, May 30, 2023
Hometown: Minsk, Belarus Graduate Program: Biomedical Science (Molecular Medicine) Undergraduate degree: Luther College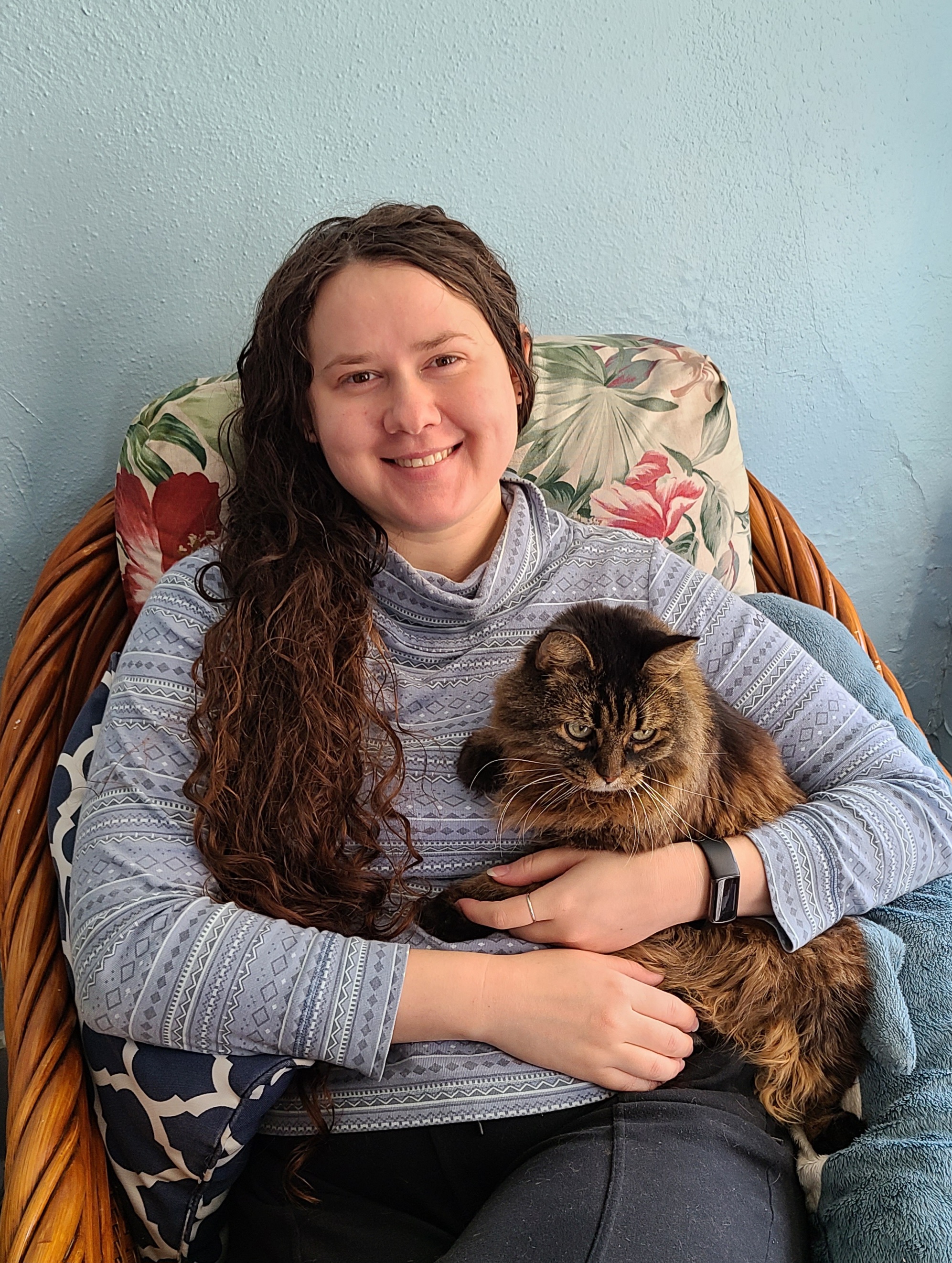 Why did you choose the UI Biomedical Science Graduate Program, and what has the experience been like?
The people in the Molecular Medicine program are the main reason I chose it. Everyone from the program director to the grad students are always happy to help. Throughout the years, this was extremely important for me, as I had a chance to learn and do my research knowing that I will always have support if I need it. I strongly believe that, when considering a PhD program, the support system around you is just as important as the quality of research, and the University of Iowa has both in spades. 
What research are you performing?
The main focus of my research are C3 glomerulopathies, a group of ultra-rare kidney diseases. These diseases occur due to dysregulation of a part of innate immune system called complement. I study the ways it can be dysregulated using an in-vitro disease model, mainly looking at the disease pathogenesis processes through the lens of molecular biology and patient-specific diagnostics. My research is highly translational, as I get to work with patient materials and directly correlate my findings with their clinical profiles. 
What do you hope to do after you earn your degree?
Once I earn my degree, I hope to stay in field of complement research, as throughout the years, my appreciation for its intricacies only grew. The abundance of translational research in the complement field is also of great importance to me, as I enjoy seeing my work being used to improve patient care and well-being, and I would like to continue doing such research.   
What is something that surprised you about this program?
As an international student, I was pleasantly surprised by just how supportive the administrative staff is at the University of Iowa. They are always there for you and can help you navigate the unfamiliar territory that comes with being an international graduate student.
What is your favorite part about being a graduate student at the University of Iowa?
The best part about being a graduate student at the University of Iowa is that you get to pursue a degree at a prestigious, internationally recognized institution while being able to have a decent quality of life due to the relatively low cost of living. There are few places where you can have both, and the University of Iowa is one of them.
How do you manage your personal well-being as a PhD student?
The main pillars of my personal well-being are my friends, my family, my cat, and some moderate exercise. My friends and family helped me not to despair when nothing was working in the lab, my cat provides me with constant moral support, and moderate exercise compensates for the hours and hours of sitting while in the lab. 
What are some of your personal interests?
Reading is one of my favorite things to do, be that a new novel or pages and pages of information on the various classes and builds I can play as in Pathfinder. 
Upon arriving to the United States, I have also discovered the gem that is Bob Ross, and some days I quite enjoy trying to follow his painting tutorials to various degrees of success. 
What would you say to a prospective student who is considering the University of Iowa for PhD training in the biomedical sciences?
First, I think, is the quality of research you will be able to do. The research published by the principal investigators at the University of Iowa is among the best in the country, and the variety of topics you can study here is a testament to the quality of the institution. 
Second is the community and the overall environment. Even the most resilient person can break under constant pressure if they have no support from their supervisors and peers. The University of Iowa fosters a highly collaborative environment—if you need it, you will get help from other grad students, your committee members, the program admins, etc. 
Third is whether you will be able to afford the cost of living in the area where you will be staying for several years. Compared to other institutions of its size and prestige, the University of Iowa is located in a pretty affordable area. It is much, much cheaper to live here than on the coasts, so a grad student's stipend is enough to have a decent quality of life here (and the grad student health insurance is great). 
Taking all these things into consideration, the University of Iowa a very good place to pursue your PhD.