Meet a biomedical science student: Travis Fischer
Date: Monday, February 13, 2023
Hometown:
Candia, New Hampshire
Graduate Program:
Biomedical Science (Cancer Biology)
Undergraduate degree:
University of New Hampshire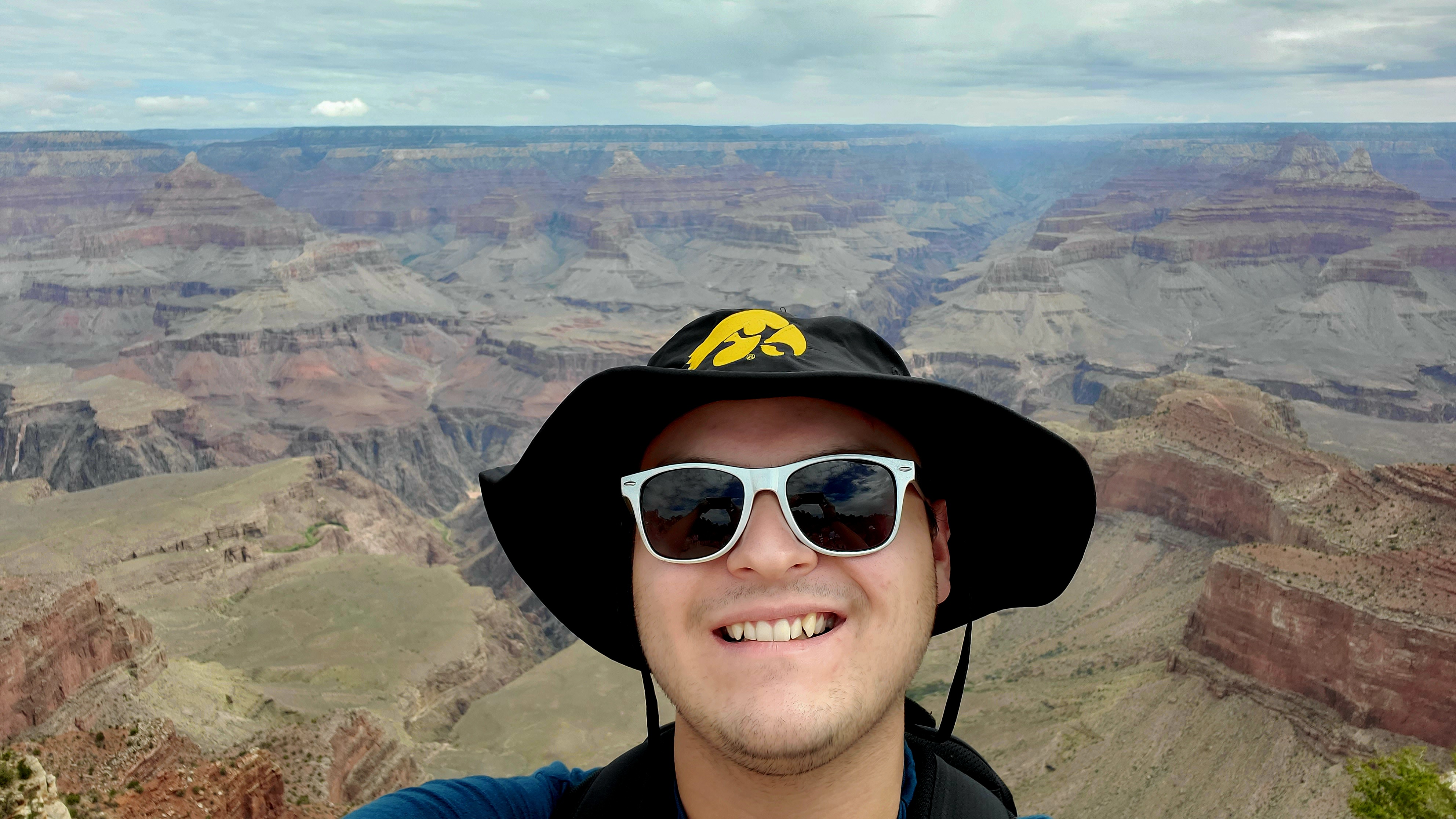 Why did you choose the UI Biomedical Science Graduate Program? What has the experience been like for you?
I chose the program because after talking to many graduate students and principal investigators, it was obvious that collaboration was central to the research they were doing here. People felt really welcomed and at home here, and I knew I would be, too. The experience so far has been extremely good and had really developed my thinking as a scientist.
What advice would you give to someone pursuing a PhD?
Remember that sometimes experiments just don't work, and that is perfectly fine. You're here to learn, so learn from the failure!
What research are you performing?
My research focuses on in situ immunization with the hopes of re-activating the immune system in order to have an anti-cancer effect with the use of a virus-like particle as a delivery system of a TLR 9 agonist. This is being used clinically in combination with immunotherapies to treat multiples types of cancer.
What do you hope to do after you earn your degree?
I honestly have no idea which pathway I will go down! I would love to be a principal investigator and a professor shaping the minds of students, but I am also drawn to the stability of industry.
What is something that surprised you about this program?
Coming from the East Coast, all I knew about Iowa was that there is a lot of corn. When I moved here, I realized that the University of Iowa is not in the middle of a cornfield (like my family has joked). I also was surprised by how supportive everyone is of the work I am doing. Science comes above everything else, and there is no room for competition.
What is your favorite part about being a graduate student at the University of Iowa?
I love being surrounded by like-minded students who have the same academic and career goal as me but are also able to step away from the bench and enjoy everything else the University has to offer—especially the football games.
How do you manage your personal well-being as a PhD student?
The biggest part is realizing that the work only stops when I do. I remind myself that the data will still be there to analyze tomorrow. Knowing what can and cannot be saved for the next day is a skill I had to learn, but once I did, my work-life balance became much better. I also have a really amazing group of friends who help.
What are some of your personal interests?
I love board games and trivia. I like to go outside and take in the nature around me, but I also love to binge TV and movies. And you can always catch me in overalls and a bucket hat at Iowa football games.
What would you say to a prospective student who is considering the University of Iowa for PhD training in the biomedical sciences?
I would tell them that the most important factor to consider about a program is if they can make that place home. For me, the Biomedical Science Program at Iowa has done exactly that. Between the people in administration, to the principal investigators, to current and past graduate students, everyone is here for your support, and they want to make your PhD journey easier—and many of us know how hard it can be. I would also say that the level of frontline research and cutting-edge resources makes it a lot easier, and it will allow you to take your research down countless avenues.