Meet Erica Henderson
Date: Thursday, April 28, 2022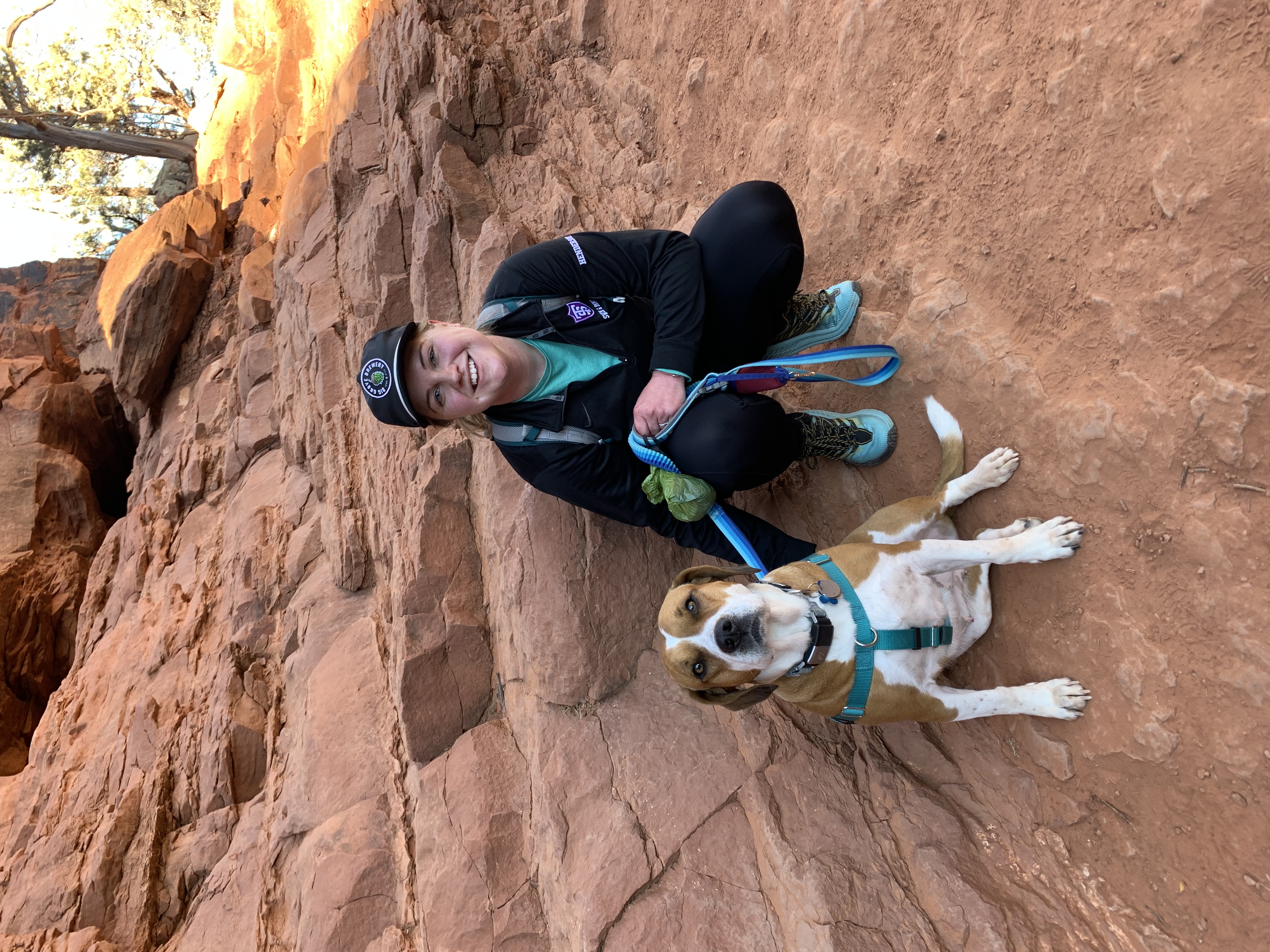 Hometown: Muscatine, Iowa 
Degrees and Distinctions: MD, Master of Public Health, CCOM Rural Iowa Scholars Program (CRISP), Gold Humanism Honor Society
Matched: Obstetrics and gynecology, Indiana University School of Medicine 
How did you choose your career path? 
I didn't come into medical school thinking I was going to specialize in OB-GYN. Through time, I realized that the specialty matched up with my personal values of getting reproductive care to people in rural areas and LGBTQ folks. It was a great mix of surgery, clinic, and labor and delivery. I enjoyed all those aspects, but the advocacy and the patient population were the big draws for me. 
What experiences outside the curriculum greatly enhanced your education? 
I was able to work with the Maternal Substance Use Disorder Clinic as my curriculum project during my master's in public health year. Working with that population and understanding the systems that are in play against them was eye opening. I enjoyed learning how to navigate the intricacies of medicine and social work and getting to work as a team to get the patient the best care.
What did you learn from your participation in CRISP?
My experiences with the CRISP program highlighted the vast health inequities that face rural patients in a manner that I would not have understood going through the traditional curriculum. In my future field of OB-GYN, these inequities are rampant for pregnant persons with substance use disorders. Many patients travel to the University of Iowa Hospitals & Clinics to find care that is comprehensive and affirming. 
Who was especially helpful in guiding and mentoring you? 
My continuity of care mentor Dr. Miriam Murray does a lot of work within the LGBTQ community to give them good gynecologic and reproductive health care assistance. I learned a lot from her, including about how to improve my bedside manner and how to lay out a career path.  
I worked very closely with Dr. Meagan Thompson in the Maternal Substance Use Disorder Clinic. She was one of the providers that I really admired because she wanted to combat the systems that were affecting our patients negatively. She pushed me to look at not just what we can do as health care providers, but what was going on in our patients' lives to understand why the health care system has failed them.  
Both those mentors have been instrumental in getting me here. 
What was the most rewarding part of your Carver College of Medicine experience? 
I remember once I was coming off a month of nights on the gynecology floor followed by a month of high-risk obstetrics, which is not the easiest. I had a patient who I got to see multiple times during my rotation. She was a firecracker, and we really jived well together. She was pregnant and her pregnancy was complicated by her weight. She developed pre-eclampsia and needed an urgent C-section. I could tell how anxious she was about this surgery, so I ended up staying with her after my shift. We listened to Elvis before she was put under anesthesia, and I stayed for her C-section and got to see her throughout the whole process. It was the first time that I felt ownership over the care of my patient, and to see the skillset that I had developed over the two months that she had been periodically over my care was really rewarding. It was a great outcome for her and her kiddo, too. 
Share one memory that sticks out from your time as a student in the Carver College of Medicine. 
The amount of time my friends and I spent in MERF during our first year and a half, before getting into clinicals, was really formative. We would spend all day there studying, and you would walk in and see whiteboards filled with things, people who haven't slept, bags of snacks in the corners, and then someone would say, "Okay, I'm ordering a pizza!"  
We had a tradition on the Thursdays before exams of walking to the Riverside Dairy Queen and getting a treat. We knew that if we did that, we would not fail our exams. And we didn't! It helped take the anxiety out of test days. 
Any advice for medical students?  
Don't be afraid to try anything once! You're only on a clinical rotation for a specific amount of time, and you might not get the chance to try that again. Also, try to protect your mental health. Find something you enjoy and make time for it.