Meet Kadee Dull
Date: Monday, May 4, 2020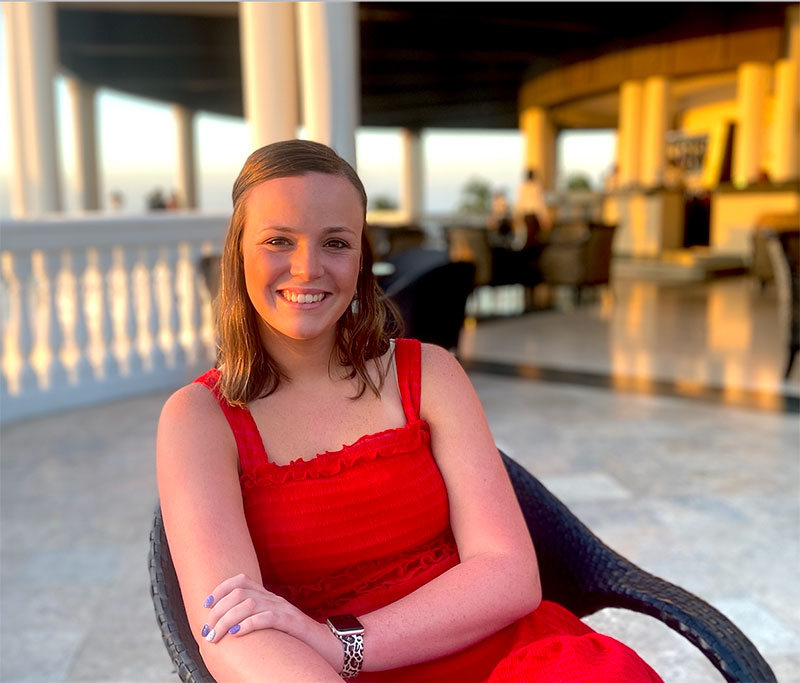 Hometown: Zwingle, Iowa
Program: Diagnostic Medical Sonography, General/Vascular Tract 
How did you choose your program? 
When I was 12, I had many personal experiences with ultrasound and was instantly hooked! 
What experiences outside the curriculum greatly enhanced your education? 
Having a great group of peers throughout the program to ask questions made understanding challenging information easier.  
Who was especially helpful in guiding or mentoring you? 
Lindsey Williams was one of our clinical preceptors in the OB/GYN department at Iowa. She challenged me to work on things I struggled with and made me a better sonographer. 
What was the most rewarding part of your Carver College of Medicine experience? 
Getting to work with patients at UI Hospitals & Clinics and UI Stead Family Children's Hospital and to be a light in their challenging times. 
Share one memory that sticks out from your time as a student at Carver College of Medicine?
One of my favorite memories is during our capstone class, we ordered pizza and ate pie while listening to peers present their interesting case studies. 
What advice or words of encouragement would you give to incoming radiation sciences students? 
The best advice I can give is to use lab time wisely so you can apply things you are learning in class to performing the exam and coming full circle.