Meet Vivica K. Maina
Date: Monday, May 4, 2020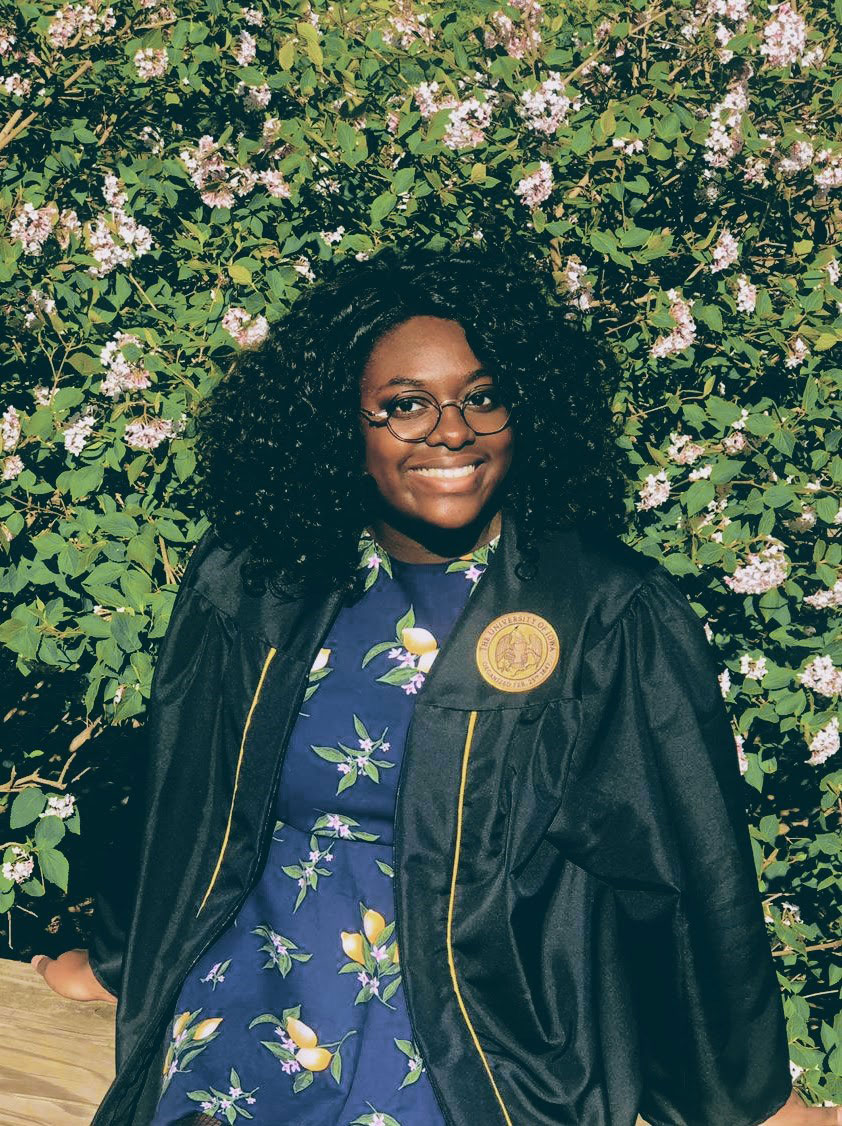 Hometown: Cedar Rapids, Iowa
Program: Nuclear Medicine Technology
How did you choose your program?
I originally wanted to be in sonography, but two job shadows right before the application process changed my mind.
What experiences outside the curriculum greatly enhance your education?
Being a CNA(certified nursing assistant) in both the hospital and a long-term care facility definitely made me comfortable and confident when communicating and working with patients. I'd also say going to national and regional conferences for nuclear medicine truly broadened my understanding of the field as a whole. I met other students and learned how other places do certain protocols. I saw different avenues for future careers! 
Who was especially helpful in guiding and mentoring you? 
There are so many people to choose from, so here are my top three (not in any particular order): Jerrica, Tony, and Tim.
What was the most rewarding part of your Carver College of Medicine experience?
Making lifetime friends is at the top of my list for most rewarding experiences. In addition to that, growing as a person and learning how I work under pressure.
Share one memory that sticks out from your time as a student at the Carver College of Medicine. 
When our class attended the Society of Nuclear Medicine and Molecular Imaging national convention last year, it was astonishing to see how many of our residents and staff were presenting research and receiving awards and recognitions. It made me feel proud to be at an institution that produces such quality work and supports student learning
What advice or words of encouragement would you give to incoming radiation sciences students? 
Wash your hands a little more often, and learn how to prioritize. All the Radiation Sciences programs are really busy, and there is a lot of information. Learning how to have a school-life balance will reduce stress and allow you to actually enjoy your time at school