PA Q&A: Chris Ball
Date: Thursday, November 17, 2022
The Physician Assistant Commencement Ceremony is December 2, 2022. Members of the Class of 2022 reflect on their time in PA school ahead of graduation day.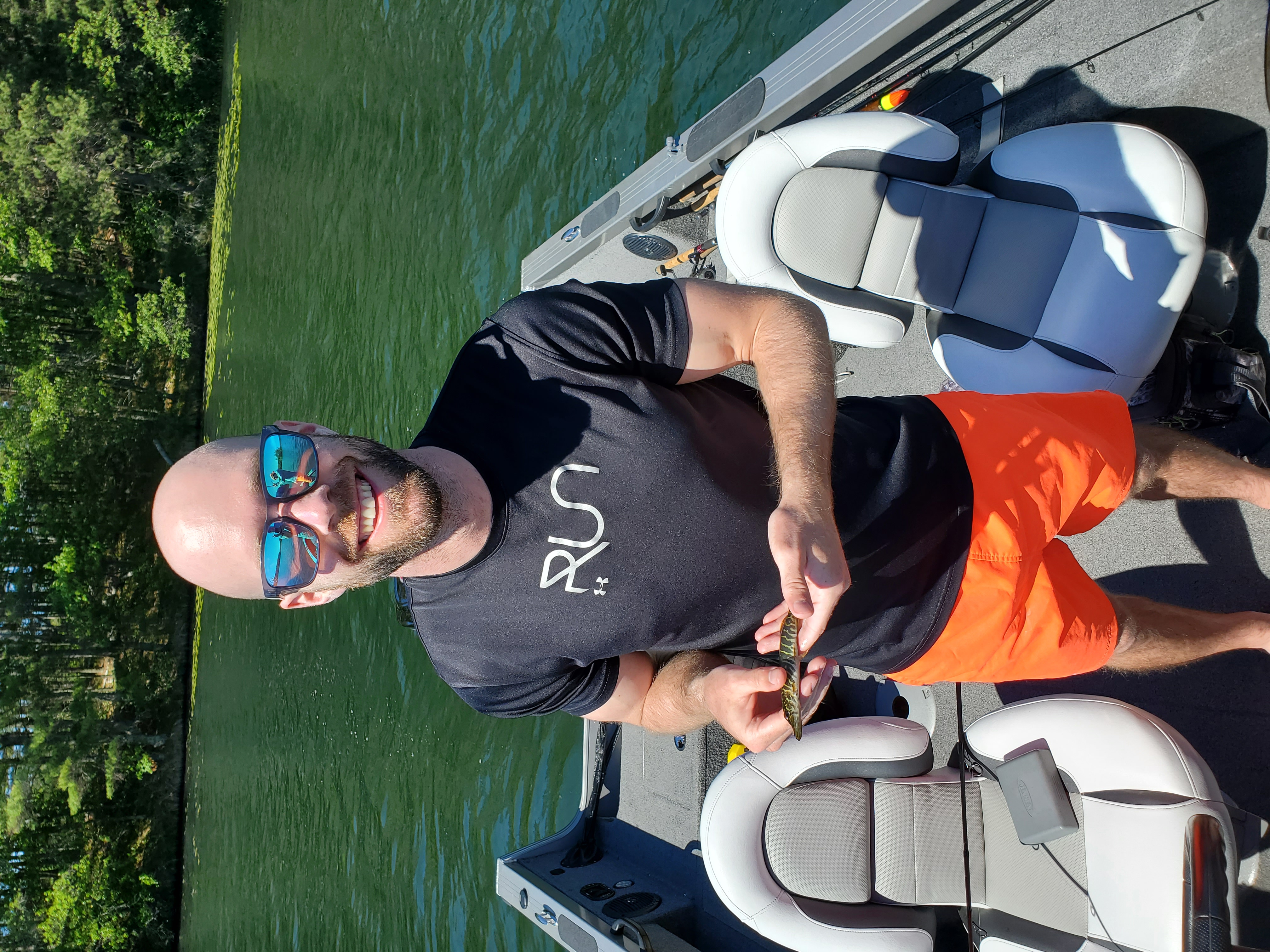 Hometown:
Marion, Iowa
Degrees and distinctions:
Bachelor of Science in Biology and Kinesiology and Minor in Chemistry from Loras College
Master of Physician Assistant Studies from University of Iowa Carver College of Medicine
Future plans:
I have accepted a job working for MercyOne Waterloo. I will be practicing rural family medicine in small communities in Eastern Iowa.
How did you choose this career path?
As I was growing up, I was determined to find an occupation that would allow me to do the most good for the most people. I had a propensity for science, so I chose medicine. I wanted the flexibility to shape my career and specialty to suit my skills the best, so I chose to be a PA.
I grew up in and around rural Iowa, so practicing rural medicine was an easy choice!
What experiences outside the curriculum enhanced your education?
The majority of my time was spent in virtual classrooms, sleeping, maintaining my personal and mental health, and seeing the friends that I made along the way. That's perfectly okay, and more than enough of an grad school experience for me. I'm not sure, if I went back, that I would make any changes.
Who was helpful in guiding and mentoring you?
Nick Rains, PA-C, who practices in Grundy Center, Iowa, was a true mentor to me. Throughout my family medicine rotation with him, he introduced me to the practical dichotomy of doing right by your patients and showing them respect, while also having expectations of them. In the end he taught me that it is okay to be stressed or disappointed on your patients' behalf, because that shows that you care about them as people.
What was the most rewarding part of your experience?
Forming close friendships, both in and out of the clinic, with my classmates and colleagues.
Share one memory that sticks out from your time as a student here.
There is a group of medical students who love to rock climb. I got myself involved with them and began indoor climbing my first year. After a few months, I was outdoor climbing some real rock faces! This is something I never thought possible just a few short years ago.
What advice would you give to an incoming PA student?
No matter your background, skills you bring in, prior successful study habits, etc., you will not be 100% ready and proficient in PA school from the start. Everyone changes and evolves over their time in the program. The key is to be adaptable and ready to pivot at a moment's notice. Moreover, I encourage you to take advantage of helping hands when they present themselves, whether you're struggling or acing all your tests!