PA Q&A: Gillian McVicar
Date: Thursday, November 17, 2022
The Physician Assistant Commencement Ceremony is December 2, 2022. Members of the Class of 2022 reflect on their time in PA school ahead of graduation day.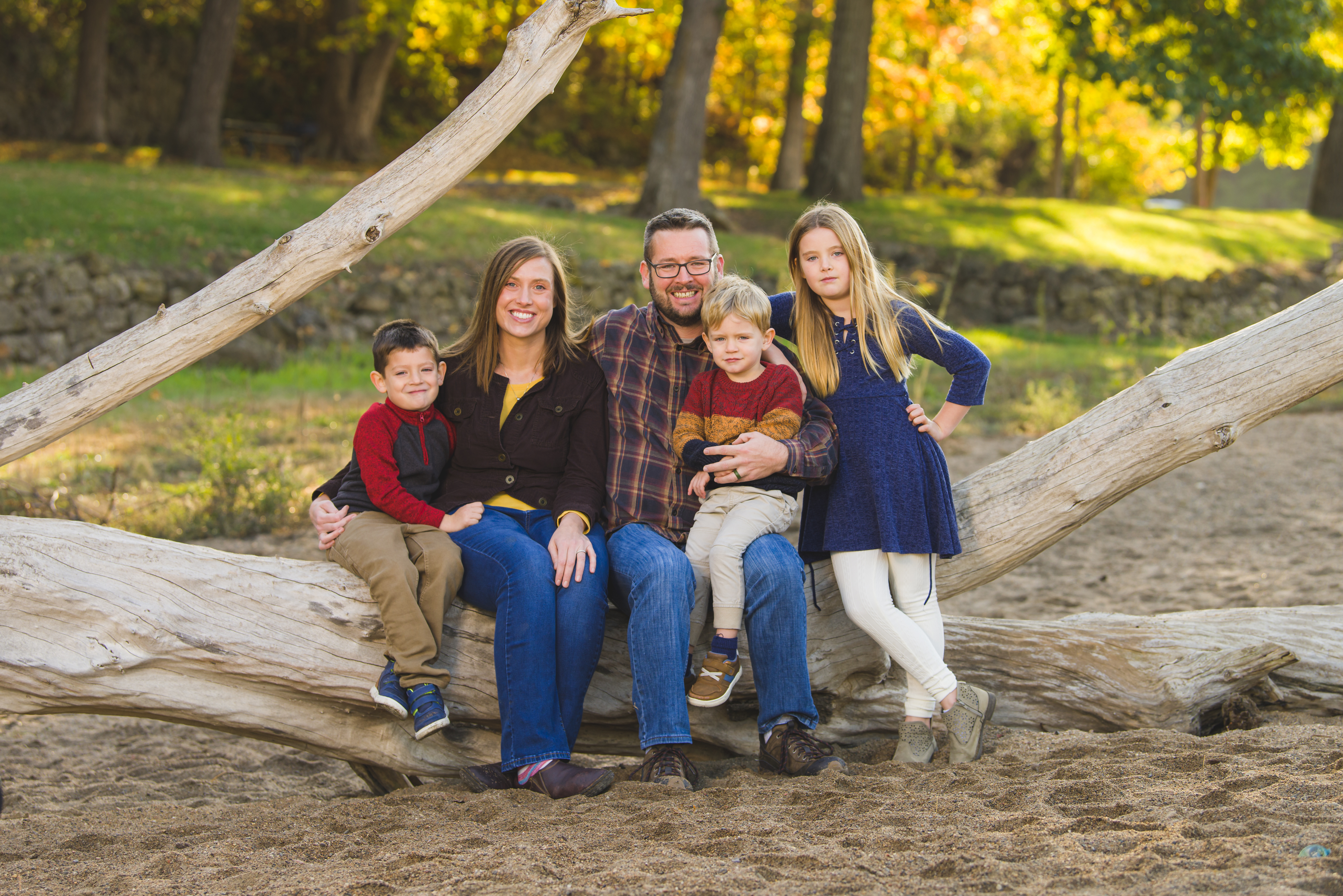 Hometown:
Ely, Iowa
Degrees and distinctions:
Master of Physician Assistant Studies from University of Iowa Carver College of Medicine
Future plans:
After graduation, I plan to briefly delay starting work to spend time with my husband and three children (Emelia, 9; Nolan, 7; Morris, 4). The past 11 months of clinical rotations have taken me all over Iowa and even as far as Oregon. While it has been a great learning experience, I have sadly missed out on many family events. I am looking forward to cooking dinner, helping with homework, tucking my kids into bed at night, and just being a mom.
Regarding my career, I hope to find a job in family medicine or primary care, although I am also open to other areas of medicine.
How did you choose this career path?
The path that led me to the physician assistant program was long and winding. After a couple of undergraduate degrees, I started work as a medical laboratory scientist. I worked at the University of Iowa Hospital in the core lab and NICU lab for 10 years. While I loved working in the lab, I longed for a new challenge. I wanted to move from "behind-the-scenes medicine" to the center stage, working directly with patients in a role where I can be clinically challenged and have the flexibility to work in any area of medicine. 
Who was helpful in guiding and mentoring you?
During my PA journey, there have been many people who have helped me along the way. Scott Leaverton, MPAS, PA-C, a physician assistant that I worked alongside in the hematology/oncology department, encouraged and supported me while applying to the program.
During the program, all the PA program faculty and staff were tremendously supportive. But honestly, the support and generosity of my fellow classmates has been most vital to my success in this program—sharing study guides, helpful study resources, class calendars, and much-needed words of encouragement. I feel lucky to be a part of such a kind and intelligent group of future PAs!
What was the most rewarding part of your experience?
Learning from patients. As a student, I took advantage of the time I had to talk to patients about their experiences. It is amazing how much you can learn from just asking patients simple questions like, "What did you feel? What was your recovery like? How does this illness affect your life?"
In turn, the appreciation that patients express when you are engaged and interested in their experiences is also rewarding. 
Share one memory that sticks out from your time as a student here.
As we are nearing graduation, I have recently been reflecting on the fall of 2020, when our class began this journey. That was in the early stages of the pandemic before there was an available vaccine. Our white coat ceremony, usually a symbolic event to share with friends and family, had no guests. We were wearing heavy plastic face shields and masks, and we were each spaced six feet apart, nearly filling the empty auditorium. We have come a long way since then and have learned so much along the way. 
What advice would you give to an incoming PA student?
Be flexible. You may have previously had success with one study method during your undergraduate days that may not be effective with the heavy class load of the PA program. Take advantage of the different study resources offered by the University and other students. If you are getting tired of reading and taking notes from lectures, try a study group or tutor session.