PA Q&A: Guillermo Veron
Date: Tuesday, November 15, 2022
The Physician Assistant Commencement Ceremony is December 2, 2022. Members of the Class of 2022 reflect on their time in PA school ahead of graduation day.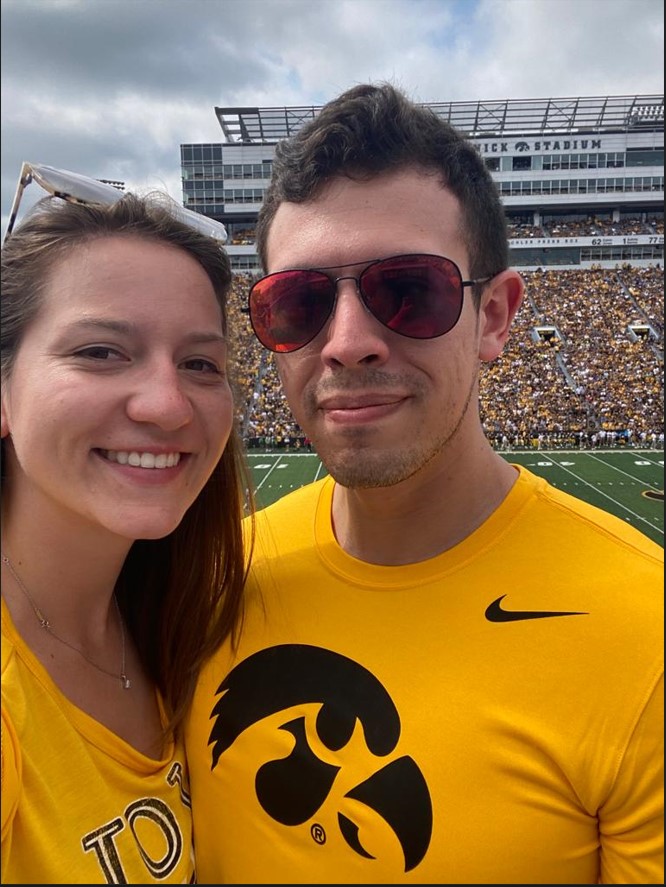 Hometown:
Los Angeles, California
Degrees and distinctions:
Bachelor of Science in Mathematics with concentration in Medical Sciences from UCLA
Master of Physician Assistant Studies from University of Iowa Carver College of Medicine
Future plans:
I plan to work in family medicine or emergency medicine, and ultimately start my own business.
How did you choose this career path?
I wanted to work in the medical field while still maintaining my work/life balance. The PA career path seemed perfect for this.
What experiences outside the curriculum enhanced your education?
I conducted research for the NIH related to cardiovascular topics.
Who was helpful in guiding and mentoring you?
Previous students before my year gave me advice on how to navigate the didactic and clinical year. Additionally, the great Chris Mougey, who works in the emergency department within the University of Iowa Hospitals & Clinics, provided very helpful study tips and materials.
What was the most rewarding part of your experience?
Seeing my own progress in mastering the material, and then using that mastery to care for patients.
Share one memory that sticks out from your time as a student here.
One of the more memorable experiences I had was removing an arm cast from a pediatric patient. It can be a frightening experience for the patient, especially if you still have all of your baby teeth. The process involves using an electric, vibrating saw blade to methodically cut and remove the cast. Explaining the procedure and comforting the patient to the point where they found the procedure exciting will always stay with me.
What advice would you give to an incoming PA student?
Study hard, be kind, remember to hydrate, and always make eye contact with preceptors.