PA Q&A: Lela Fossett
Date: Tuesday, November 15, 2022
The Physician Assistant Commencement Ceremony is December 2, 2022. Members of the Class of 2022 reflect on their time in PA school ahead of graduation day.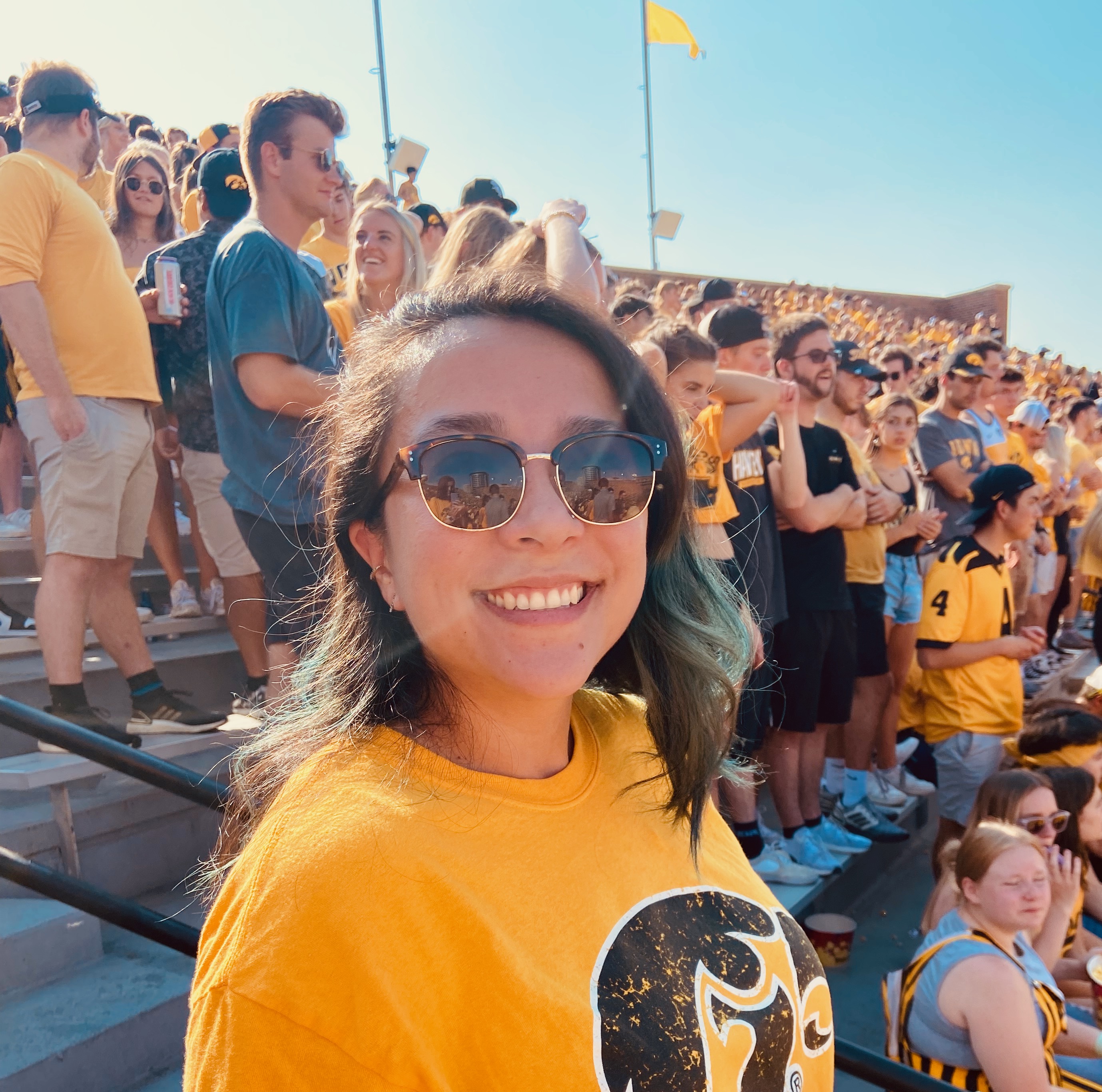 Hometown:
Novato, California
Degrees and distinctions:
Bachelor of Science in Human Biology from the University of California
Master of Physician Assistant Studies from University of Iowa Carver College of Medicine
Future plans:
I plan to work in a family medicine clinic providing quality care and building meaningful relationships with my patients. My future location is still to be decided, but I'm excited to join a community, wherever I end up!
How did you choose this career path?
Growing up, I didn't even know being a physician assistant was an option. I was fortunate that my undergraduate university wanted students to explore their career options and required a Careers in Biological Sciences seminar for all juniors; it was in this seminar that I heard about the PA profession from students and professionals who truly loved the work they did. After speaking with more PA students, and then working with many PAs in the emergency room prior to PA school, I realized what a wonderful fit this career would be. The emphasis on collaboration along with compassionate care aligns well with my ultimate goal of making a positive impact on the community I'm in.
What experiences outside the curriculum enhanced your education?
The most impactful experiences outside the curriculum were the ones I shared with my classmates, whether it was volunteering together at the community food bank, last-minute reviewing for exams over Zoom, or attending Iowa Hawkeye football games, my didactic education would not have been as enriching without those who went through it all with me.
Who was helpful in guiding and mentoring you?
Shout out to my roommate and one of the best friends I've made here in Iowa, Avery Zickar! She was instrumental in helping me navigate difficult academic as well as stressful personal situations and I would be remiss if I didn't give her her rightful recognition.
Additionally, Marc Doobay, my faculty advisor, has been an incredible shoulder to lean on. He has listened to many rambling sessions and has given me valuable academic, career, and just general life advice. How lucky am I to have met and been cared for by such lovely people?
What was the most rewarding part of your experience?
The most rewarding part of my experience at the Carver College of Medicine has come from the impact I've had on patients, especially the underserved and minority populations I've been lucky to serve. As someone who belongs to a minority population, it's of the utmost importance that I not only represent, but also care for those often overlooked within the health care system. Being able to provide quality health care and kindness to those who may never experience it outside the clinic or the hospital is a great privilege, and I hope to carry the experiences I've had and lessons I've learned in these past few years to improve care for all my future patients.
Share one memory that sticks out from your time as a student here.
Avery and I created "Burritos and Boba," where we would get the aforementioned food before each exam, and I'm convinced it was instrumental in us passing our exams. Over the two years, we added on more B's, and now we're at like "BBBBB," but I've learned that there's always room for more B's.
What advice would you give to an incoming PA student?
Enjoy your time with those around you. There is so much time to worry about the intense didactic curriculum and all the deadlines and requirements, but I'm telling you that it all flies by so fast, and you'll wish you had more time with these people. Your classmates understand your journey (and your frustrations), and their support is an invaluable resource.
Also, if a professor makes you co-host on Zoom, don't accidentally end the Zoom and cancel class.