Snyder named associate dean for faculty affairs and development
Date: Monday, February 24, 2020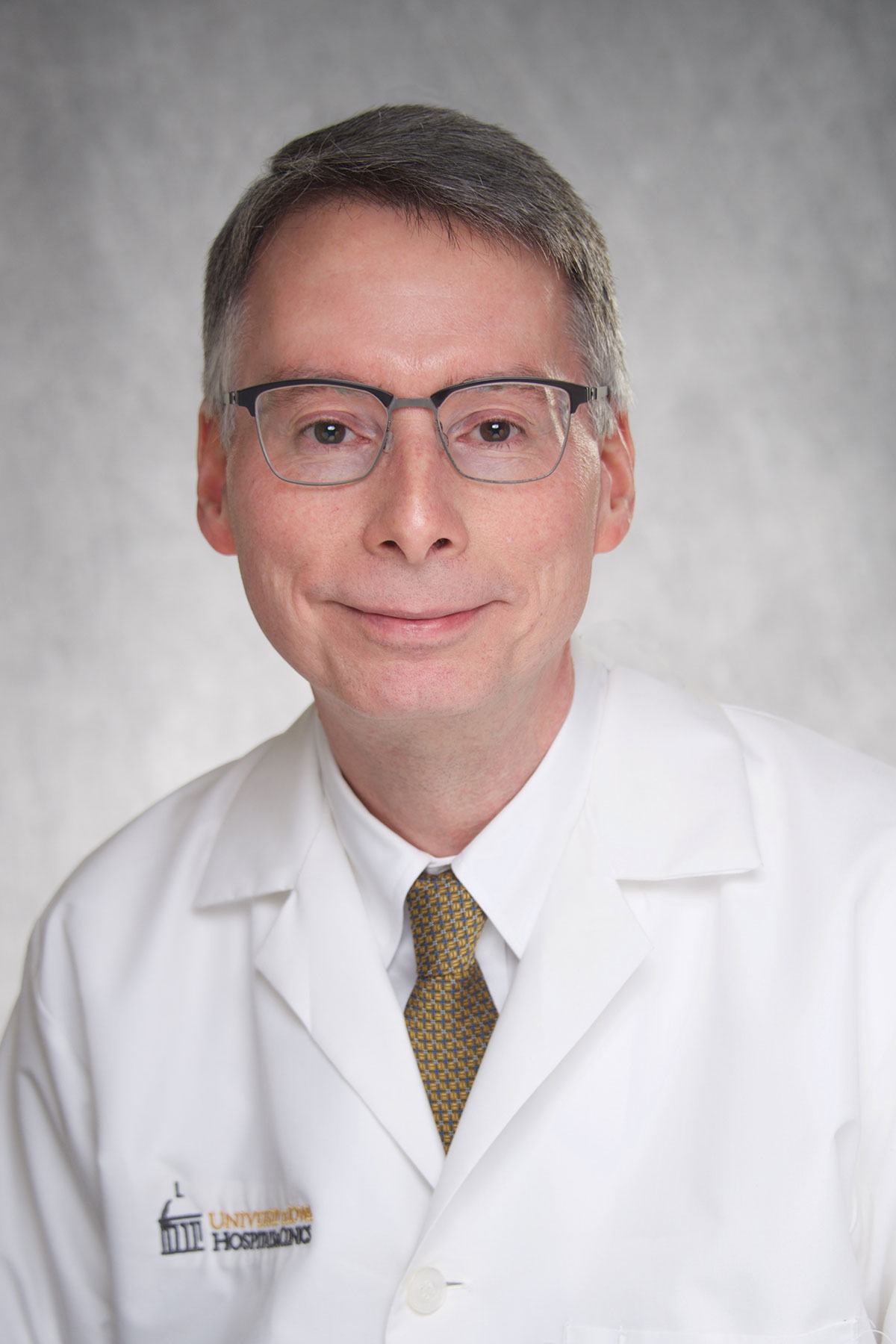 Peter Snyder, MD, has been named associate dean for faculty affairs and development in the University of Iowa Carver College of Medicine, effective March 1.
An alumnus of the college and a UI faculty member since 1996, Snyder is a professor in the Department of Internal Medicine and its Division of Cardiovascular Medicine. He serves as the department's vice chair for faculty advancement and holds a faculty appointment in the Department of Molecular Physiology and Biophysics. He also is a staff physician in cardiovascular medicine at the Iowa City Veterans Affairs (VA) Medical Center.
Snyder succeeds Lois Geist, MD, who was named associate provost for faculty in the UI Office of the Provost in fall 2019.
In his new role, Snyder will work with UI Vice President for Medical Affairs and Carver College of Medicine Dean Brooks Jackson, MD, MBA, Executive Dean Pat Winokur, MD, the college's department chairs, and other collegiate and university leaders on issues that impact faculty. This includes creating and administering policies and guidance related to faculty members' appointments, onboarding activities, annual reviews, and promotions and tenure. Snyder also will lead efforts related to career development opportunities for faculty through programming and events. 
"We are excited to have Pete join the college's leadership team. His experience and leadership at the departmental and university-wide levels, as well as his experiences as a clinician, physician-scientist, and educator will serve him well in working with faculty from across the college."—Pat Winokur, MD, executive dean of the Carver College of Medicine
Snyder served as a member of the UI Faculty Senate from 2009 to 2019, including one-year terms from 2016-19 as vice president, president, and past president.
As a faculty member, Snyder serves as a teacher and mentor to faculty, graduate students, medical students, residents, and fellows. He is an active clinician, providing cardiac care for patients at UI Heart and Vascular Center and on the cardiology consult service at the Iowa City VA Medical Center. He also conducts basic research into mechanisms that regulate epithelial sodium transport, and how defects in the regulation cause hypertension and other diseases.
Snyder earned his medical degree at Iowa in 1989. Following residency training in internal medicine at the University of Texas Southwestern Medical Center in Dallas, he returned to the UI, where he completed fellowship training in cardiovascular medicine and a postdoctoral research fellowship in internal medicine in 1996.