UI study shows link between CMT and copper deficiency
Date: Tuesday, June 4, 2019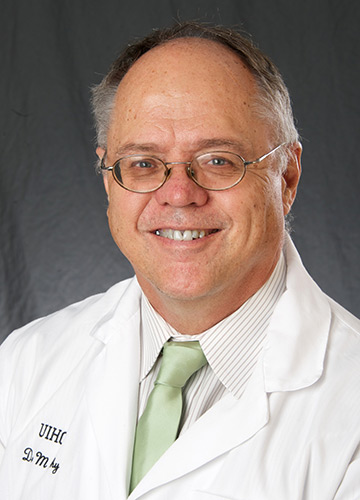 A University of Iowa research team has demonstrated a link between copper deficiency in cells and Charcot–Marie–Tooth disease (CMT), a group of inherited disorders that affect the peripheral nervous system (PNS).
Published in the journal Brain, the team's work shows that mutations in the cytochrome c oxidase assembly protein (SC02) cause a neuronal form of CMT.
"Those mutations deprive the mitochondria of cells in the peripheral nervous system of copper such that they can no longer perform their normal function of providing energy to neurons," says UI neurologist Michael Shy, MD, the study's corresponding author and director of the Division of Neuromuscular Medicine in the Carver College of Medicine Department of Neurology. "Problems utilizing copper by nerve cells have previously been shown in Alzheimer's, Parkinson's and Wilson diseases of the central nervous system. Our results expand the scope of copper metabolism to CMT in the PNS."
Read more about the study at Charcot–Marie–Tooth News.