UI study shows telemedicine can improve outcomes
Date: Wednesday, September 26, 2018
University of Iowa Health Care researchers published findings Sept. 26 from a study that showed the use of a telemedicine "virtual hospitalist" system can help improve outcomes for patients in critical access hospitals, increase patient satisfaction, and reduce costs.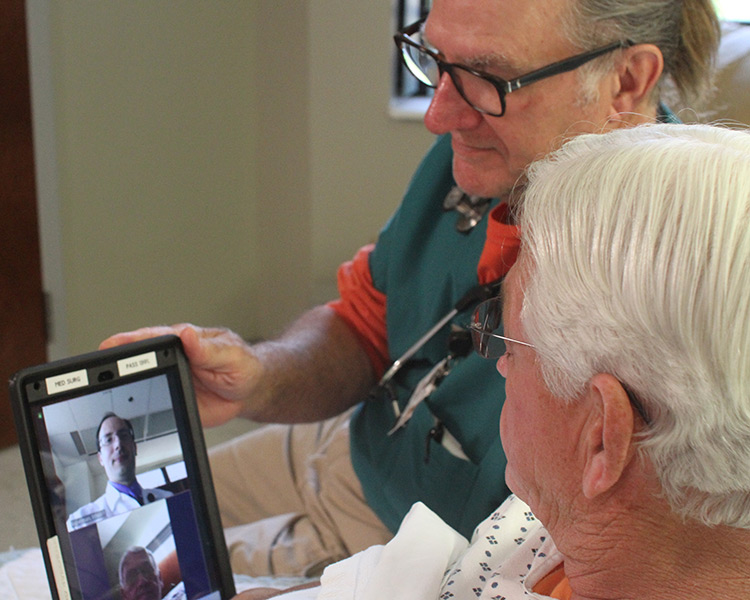 Writing in the Journal of Hospital Medicine, the authors reported results of their research on the use of telemedicine technology that enabled hospital medicine specialists at University of Iowa Hospitals & Clinics in Iowa City to collaborate in caring for patients in the Van Buren County Hospital (VBCH). VBCH is a critical access hospital in Keosauqua, Iowa, located about 80 miles from UI Hospitals & Clinics.
Read a summary of the research.
The research team used video technology that allowed staff at VBCH to consult hospitalists at UI Hospitals & Clinics about patients being treated at the facility in Keosauqua. 
Ethan Kuperman, MD, a hospitalist at UI Hospitals & Clinics and principal investigator for the study, says those consultations helped determine which patients could safely receive care at VBCH and which patients needed to be transferred to UI Hospitals & Clinics for more specialized services.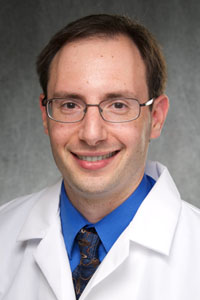 "By using this virtual hospitalist model, we were able to reduce the number of patients who were transferred to our center and increase the number of patients who could safely be cared for closer to their home communities," Kuperman says. "In turn, patient satisfaction also increased and the costs of their care were lower."
The study looked at the impact of a six-month pilot program providing "virtual hospitalist" coverage to patients at VBCH. Compared to the 24 week period before the program was started, transfers from the emergency department at VBCH decreased from 16.6 percent to 10.5 percent, and transfers at any time decreased from 17.3 percent to 11.9 percent. At the same time, the number of patients receiving care at VBCH, the length of time they stayed in the hospital, and the number of times they were transferred after being admitted did not change.
The researchers say a tele-hospitalist can work with critical access hospitals at a fraction of the cost of an on-site provider. The virtual hospitalists committed about 35 minutes per day for each patient they served.
"Our outcomes show that a single virtual hospitalist may be able to work with multiple critical access hospitals simultaneously to provide safe, high quality health care that is more cost efficient, accessible, and more convenient," Kuperman concluded.
The research team also included Eric Linson, Kate Klefstad, Evelyn Perry, and Kevin Glenn, MD.