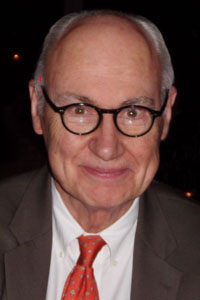 Co-Founding Director, UI Obesity Research and Education Initiative
Professor of Internal Medicine - Cardiovascular Medicine
Contact Information
Iowa City, IA 52242
--
Education
MD, The University of Iowa

Resident, University of Pennsylvania
Resident, The University of Iowa
Fellow, The University of Iowa
Education/Training Program Affiliations
Interdisciplinary Graduate Program in Translational Biomedicine
Center, Program and Institute Affiliations
Cardiovascular Research Center, Fraternal Order of Eagles Diabetes Research Center, UI Obesity Research and Education Initiative
Research Summary
Dr. Mark's research has focused on the role of the sympathetic nervous system in physiologic and pathologic states. After a sabbatical in Uppsala, Sweden in 1983-84, Dr. Mark introduced the microneurographic method for direct intraneural recordings of sympathetic nerve activity into the US and, with his trainees, employed this method to advance understanding of human autonomic control in exercise, heart failure, hypertension, sodium intake and obesity.
His current research addresses mechanisms of obesity-induced hypertension, including the sympathetic actions of leptin and the concept of selective leptin resistance in obese states. With Dr. Robin Davisson at Weill Cornell Medical College, his research from 2009-2015 focused on the role of endoplasmic reticulum stress in the subfornical organ in obesity and angiotensin induced hypertension in mouse models of obesity and hypertension.
Dr. Mark was Director of the Cardiovascular Division from 1976 to 1995. Dr. Mark directed an NIH SCOR in Hypertension from 1990 to 1995, and then founded an NIH SCOR in Molecular Genetics of Hypertension that he directed until 2001. In 2004, Dr. Mark received the William Harvey Award of the American Society of Hypertension. He was President of the Association of University Cardiologists from 1994 to 1995. From 1995 to 2006, he was Associate Dean for Research and Graduate Programs in the Carver College of Medicine. In 2007, Dr. Mark received the CCOM Distinguished Achievement Award. In 2011, he founded and now co-directs the UI Obesity Research and Education Initiative with Dr. Charles Brenner. Dr. Mark held the Roy J. Carver Chair in Internal Medicine from 1993 to 2013. Dr. Mark was the recipient of the 2013 Carver College of Medicine Distinguished Mentor Award. In 2017, Dr. Mark received the prestigious American Heart Association Council on Hypertension Excellence Award in Hypertension Research.