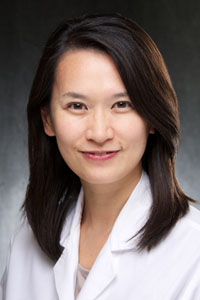 Clinical Assistant Professor of Internal Medicine - General Internal Medicine
Education
MD, Yamanashi Medical University

Internship, United States Naval Hospital
Resident, Internal Medicine, University of South Dakota
Licensure and Certifications
Licensed Practitioner - Japanese Board of Medicine
Publications
Freeman, J. W., Free, T., Shinozaki, E. & Koch, M. (2010). The sharp point of care: safety and Creutzfeldt-Jakob disease. South Dakota Medicine, 63(8), 281-3.
Sood, A., Prasad, K., Chhatwani, L., Shinozaki, E., Cha, S. S., Loehrer, L. L. & Wahner-Roedler, D. L. (2009). Patient's attitudes and preferences about participation and recruitment strategies clinical trials. Mayo Clinic Proceedings, 84(3), 243-7.
Ebbert, J. O., Glover, E. D., Shinozaki, E., Schroeder, D. R. & Dale, L. C. (2008). Predictors of smokeless tobacco abstinence. American Journal of Health Behavior, 32(6), 735-40.
(2011). DETOX: Medical or Psychiatric? (poster presentation). American Psychiatric Association Meeting.
(2010). A case of simvastatin induced necrotizing myopathy (poster presentation). Chamberlain, SD: 2010 South Dakota Division ACP Meeting.
Shinozaki, E. Comparative sociology of concept of 'child'. Tokyo University.