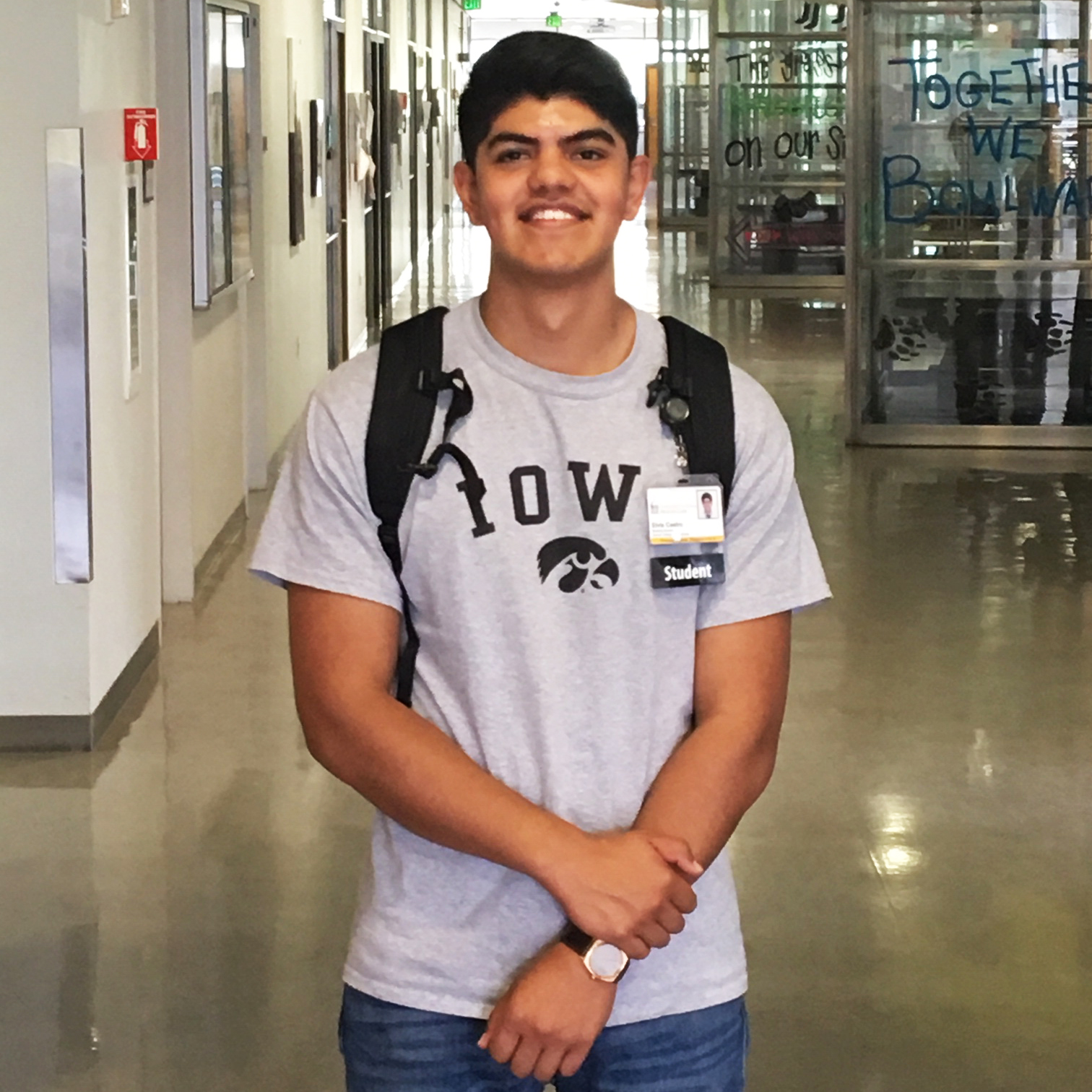 Hometown: Storm Lake, Iowa
Undergraduate institution: Morningside College in Sioux City, IA
Undergraduate major: B.S. in Biology, B.A. in Chemistry
While originating from Iowa, Elvis is new to the Iowa City environment. He's received undergraduate degrees in both biology and chemistry and has a diverse range of personal interests, from producing music to chess and oil painting.
Why do you want to be a physician?
To simplify what could be a complex answer, I want to better my community through better medical care and work to bring more underrepresented minorities into medicine.
Why did you choose the University of Iowa?
Aside from being a well-respected institute, the University of Iowa reflected a lot of what I value and wish to achieve in the medical field. 
What advice would you give to medical school applicants?
Make sure to include the things that make you unique in your applications. Everybody is going to have their GPA, MCAT, shadowing, etc. in their application, so be sure to add the things that make you distinctive and go outside the box!
What excites you most about medical school?
The overall process of becoming a physician, and the amount of knowledge I will have acquired by the end of medical school.
What are some of your personal interests?
Some of my personal interests include music production (specifically the genre of Hip-Hop/Rap), chess, and oil painting.
What item would you bring with you to a desert island, and why?
I would bring a chess set with me to work on my endgame.