Wednesday, August 14, 2013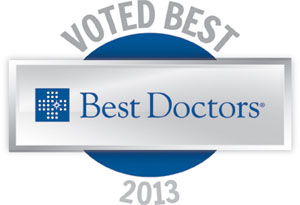 Four faculty members in the Department of Neurosurgery have been listed on the 2013 listing of "Best Doctors® in America." Surgeons receiving this honor include:
The 46,000 U.S. physicians listed in the Best Doctors® in America 2013–2014 database represents the top five percent of the nation's practicing board-certified physicians. Physicians selected for inclusion are determined through a peer-review by thousands of doctors nationwide. Only those physicians who earn the consensus support of their peers as well as meet additional qualification criteria are included. The database is available to public through subscription. Additional information is available at www.bestdoctors.com. Best Doctors is a registered trademark ® of Best Doctors, Inc.