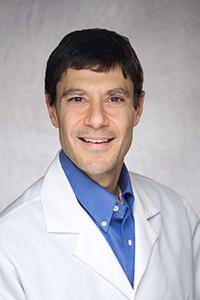 Pediatric Residency Associate Program Director
Clinical Associate Professor of Pediatrics - Gastroenterology
Contact Information
Primary Office
1120 Boyd Tower (BT)
200 Hawkins Drive
Iowa City, IA 52242
319-356-2950
Education
BS, Biomedical Engineering, summa cum laude, Case Western Reserve University
MD, Medicine, Washington University School of Medicine
MME, University of Iowa, Office of Consultation and Research in Medical Education

Resident, Pediatric Gastroenterology, St. Louis Children's Hospital, St. Louis, Missouri
Fellow, Pediatric Gastroenterology and Nutrition, St. Louis Children's Hospital, St. Louis, Missouri
Licensure and Certifications
American Board of Pediatrics, Subboard of Pediatric Gastroenterology
Research Summary
Medical education
Publications
Hanna, E. M. (2010). Gastrointestinal Bleeding. In W. Bishop (Eds.) Pediatric Practice: Gastroenterology. (1) McGraw-Hill.
Sainathan, S. K., Hanna, E. M., Gong, Q., Bishnupuri, K. S., Luo, Q., Colonna, M., White, F. V., Croze, E., Houchen, C., Anant, S. & Dieckgraefe, B. K. (2008). Granulocyte macrophage colony-stimulating factor ameliorates DSS-induced experimental colitis. Inflamm Bowel Dis, 14(1), 88-99.
Hanna, E. M. (2006). "GM-CSF Efficacy in Crohn's Disease: Lessons Learned from a Mouse Model of Colitis, Regulatory Peptides". (Vols. 135). (3), pp. 106. International Symposium on Regulatory Peptides.
Hanna, E. M. (2006). "GM-CSF Efficacy in Murine DSS Colitis is Mediated by Changes in the Function of Plasmacytoid Dendritic Cells". In Digestive Disease Week Distinguished Abstract Plenary. (Vols. 130). (4 suppl), pp. A-108. Gastroenterology.