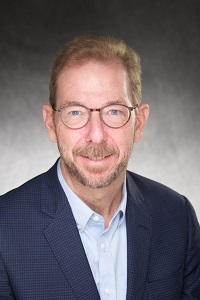 Professor of Microbiology and Immunology
Professor of Pediatrics - Pulmonary Medicine
Contact Information
Lab
6320 Pappajohn Biomedical Discovery Building (PBDB)
Iowa City, IA 52242
319-335-6844
Education
BA, Biology, St Olaf College
MD, Medicine, University of Iowa

Resident, Pediatrics, University of Iowa Hospitals and Clinics
Fellow, Pediatric Allergy and Pulmonology, University of Iowa Hospitals and Clinics
Fellow, Epithelial Transport, University of Iowa Hospitals and Clinics
Licensure and Certifications
Medical License, State of Iowa
Pediatric Pulmonology, American Board of Pediatrics
Medical License, State of California
American Board of Pediatrics
Federal Licensing Examination (FLEX)
Education/Training Program Affiliations
Interdisciplinary Graduate Program in Genetics, Interdisciplinary Graduate Program in Human Toxicology, Interdisciplinary Graduate Program in Informatics, Interdisciplinary Graduate Program in Molecular Medicine, Interdisciplinary Graduate Program in Translational Biomedicine, Medical Scientist Training Program
Center, Program and Institute Affiliations
Center for Gene Therapy of Cystic Fibrosis and other Genetic Diseases, Center for Immunology and Immune-based Diseases, Cystic Fibrosis Research Center, Iowa Institute of Human Genetics.
Research Summary
Our research interests include airway epithelial cell biology and the pathogenesis and treatment of the recessive disease cystic fibrosis. We are using large scale gene expression and genomics approaches to study epithelial cell mRNA and microRNA gene networks regulating biologic processes involved in health and disease. Host-pathogen interactions at the airway surface are studied from the perspectives of disease mechanism and innate immunity. Responses to bacterial and viral respiratory pathogens are under investigation. We wish to apply knowledge from these studies toward new therapies.
Another area of investigation is the development of integrating vector systems for the treatment of inherited diseases. Current projects include gene transfer to airway epithelia for cystic fibrosis and gene transfer to the hepatocytes for the treatment of hemophilia A. The focus of these studies is on the development and optimization of lentivirus and transposon based vectors. A long-term goal is to develop strategies for integrating vector systems that could be successfully used to treat genetic diseases.
PubMed links to publications: http://www.ncbi.nlm.nih.gov/pubmed/?term=mccray+pb+jr