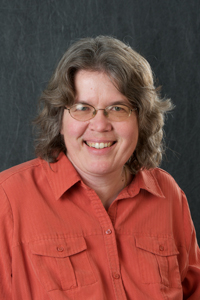 Clinical Associate Professor of Psychiatry
Contact Information
Office
5013 Boyd Tower
Iowa City, IA 52242
319-356-8942
Education
BS, University of Iowa
MD, University of Iowa College of Medicine

Resident, Psychiatry, University of Iowa Hospitals & Clinics, Iowa City, IA
Resident, Child and Adolescent Psychiatry, University of Iowa Hospitals & Clinics, Iowa City, IA
Licensure and Certifications
Child and Adolescent Psychiatry certification - American Board of Psychiatry & Neurology
Psychiatry certification - American Board of Psychiatry & Neurology
Publications
Philibert, R. A., Penaluna, B., White, T., Shires, S., Gunter, T., Liesveld, J., Erwin, C., Hollenbeck, N. & Osborn, T. (2014). A pilot examination of the genome-wide DNA methylation signatures of subjects entering and exiting short-term alcohol dependence treatment programs. Epigenetics, 9(9), 1-8. PMID: 25147915.
Perry, P. J., Argo, T. R., Barnett, M. J., Liesveld, J., Liskow, B., Hernan, J. M., Trnka, M. G. & Brabson, M. A. (2006). The association of alcohol-induced blackouts and grayouts to blood alcohol concentrations. J Forensic Sci, 51(4), 896-9. PMID: 16882236.
Liesveld, J., Melick-Shield, J. & Barloon, D. (2005). Dependence risk with chronic dextromethorphan abuse. (Vols. 4). (2) Current Psychiatry.
Liesveld, J. (2005). Substance Abuse. In Family Practice Examination and Board Review. McGraw-Hill.
Schultz, S. K., Arndt, S. & Liesveld, J. (2003). Locations of facilities with special programs for older substance abuse clients in the US. Int J Geriatr Psychiatry, 18(9), 839-43. PMID: 12949852.
Liesveld, J., Amos, J., Crowe, R. & Doebbeling, C. C. (2001). Treatment of alcohol withdrawal. In P and T News. (Vols. 21). (6) University of Iowa Hospitals & Clinics.