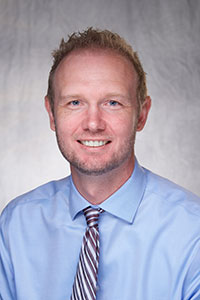 Clinical Assistant Professor of Psychiatry
Contact Information
Office
2936 JPP
200 Hawkins Dr.
Iowa City, IA 52240
319-353-7708
Education
BA, Psychology, Benedictine University
PhD, School Psychology, University of Iowa

Postdoctoral Fellow, Kennedy Krieger Institute at Johns Hopkins University School of Medicine Department of Behavioral Psychology
Publications
Daraiseh, N. M., Summerville, L. A., Lin, L., Tucker, D., Hill, A. K., Salisbury, K. & Lind, M. A. (2018). Selection of employee personal protective equipment based on aggressive behavior in pediatric neuropsychiatry. Developmental neurorehabilitation, 21(1), 32-39. PMID: 27792401.
Hill, A. K., Lind, M. A., Tucker, D., Nelly, P. & Daraiseh, N. (2015). Measurable results: Reducing staff injuries on a specialty psychiatric unit for patients with developmental disabilities. Work (Reading, Mass.), 51(1), 99-111. PMID: 25835723.
Kurtz, P. F., Lind, M. A. (2012). Behavioral approaches to treatment of intellectual and developmental disabilities. In APA handbook of behavior analysis, Vol. 2: Translating principles into practice.. pp. 279-299. American Psychological Association. DOI: 10.1037/13938-011.
Shepard, S. J., Nicpon, M. F., Haley, J. T., Lind, M. & Liu, W. M. (2011). Masculine Norms, School Attitudes, and Psychosocial Adjustment Among Gifted Boys. PSYCHOLOGY OF MEN & MASCULINITY, 12(2), 181-187. DOI: 10.1037/a0019945.